Is your investment a sinking ship?
Whether you currently own a property in a strata building or have plans to invest in one, it is important to consider the impact the ongoing fees will have on your portfolio.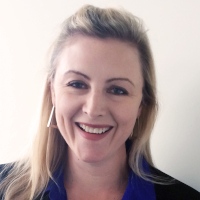 Blogger: Kate Forbes, property strategist, Metropole Property Strategists
You're out of free articles for this month
To continue reading the rest of this article, please log in.
Create free account to get unlimited news articles and more!
When the topic of investing in apartments and managing strata levies comes up, it often generates some robust discussion.
While body corporate or strata fees don't seem to concern some investors, others avoid such properties like the plague.
Is there a middle ground? And is buying a property with a body corporate really a problem?
Why do bodies corporate exist in the first place?
Wherever there is land subdivided into flats, apartments or units that share common property (such as gardens, driveways, stairwells, foyers etc.) a body corporate, also known as an owners corporation, exists.
It comprises all the owners of the dwellings in the building, who are then responsible for the collective management, maintenance and insurance of common areas and facilities.
Obviously the upkeep of the common areas costs money, so the expenses are divided between the dwellings and paid for by the owners.
Remember, if you owned a stand-alone investment property with no body corporate, you'd still have to pay outgoings such as insurance and maintenance.
So the trick is to find properties with well-run bodies corporate who don't pay excessive fees for facilities they don't use or need.
If you're looking at a property that includes body corporate fees, here are a few points to consider:
Is the body corp funding sufficient?
While there's no right amount to have set aside in the sinking fund for improvements or emergencies, it's nice to know there are some funds available to cope with emergency expenses.
Does the property have too many bells and whistles?
The most expensive properties to upkeep are obviously those with high-end or specialised facilities like elevators, swimming pools, saunas, spas and gyms, which require expensive and continual maintenance.
Depending on the property, these luxury amenities may not add any significant value to the complex or to your rent, so paying an ongoing fee for them is wasting cash.
Is the strata committee proactive?
It's always nice if the body corporate committee is proactive, and this is likely to occur if you've got a good proportion of owner-occupiers in the building.
A unit in a well-maintained, modernised complex has far better curbside appeal and desirability than one whose governing body has shunned improvements for lower body corp fees.
If you were to own a freestanding home, it would be up to you to cover these costs on your own. When viewed in this light, it's easy to see why some people view an apartment in a complex with a well-run body corporate as a low-fuss investment.
A poorly-run strata committee, on the other hand, can create headaches that don't quit. As part of your pre-purchase due diligence, it's a good idea to scrutinise committee papers and meeting minutes to gain a better understanding of the committee's culture.
Does this investment make financial sense for me?
As more Australians choose apartment living as a convenient lifestyle, more and more investors will choose properties with bodies corporate as investments.
I'd avoid large apartment complexes, but well-maintained 'investment-grade' apartments in the inner- and middle-ring suburbs of our capital have consistently proven to be great investments.
And don't be put off by strata levies – remember that, as an investor, some elements of your body corporate fees are tax deductible.
So despite the strata levies, I'd rather own an apartment in a high-growth inner suburb than a house in a lower-growth outer suburb.
As always, it comes back to weighing up all the factors of the property. A strata property may still be the best investment for you if all the ducks line up.
If the property has too many bells and whistles that will increase your immediate out-of-pocket expenses without likelihood of long-term gain, let it pass and keep looking until you find one that ticks all the boxes for long-term growth.
---
---
Contact this Blogger Immediately