4 things not to say to an agent
First impressions at an open inspection are as important for the buyer as they are for the agent. There is a fine line between being too friendly and too reserved.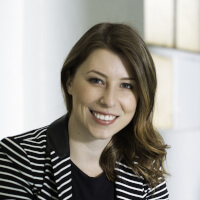 Blogger: Amy Mylius, buyer's advocate, Cate Bakos Property
You're out of free articles for this month
To continue reading the rest of this article, please log in.
Create free account to get unlimited news articles and more!
Don't ask why the vendor is selling
Whilst this might seem like an innocent enough question, it's one which can signal to the agent that you're new to the process. The vendor's personal situation and reason for selling can often have a bearing on the way the sale could unfold, but an agent can't and won't disclose details upon first meeting with a buyer, and nor should they. I never ask personal questions until I am confident that the property is one I'd seriously pursue. That can take multiple inspections, several respectful subsequent conversations and full due diligence before I start probing the agent about the vendor's situation.
The more important types of information you can request from the agent are details about the vendor's preferred settlement dates and special conditions (eg. leaseback, short settlement etc). Trying to establish a position of advantage for your offer by providing an edge which is of value to the vendor should be the reason for your probing questions.
The reason for selling can often be sensitive for the vendors, and if divorce or financial troubles are the motivation for the sale then the agent will be hesitant to share this personal information. Agents will often protect their vendors and tell a white lie about the reason for moving, such as 'they've outgrown this home' or 'they're moving interstate', which I think is a perfectly reasonable answer to a quite personal question. When asked at the onset of the first inspection, my belief is that this question doesn't really achieve anything, except maybe invoking a sigh from the agent who has answered the same question half a dozen times already that day. If there is some reason which compels me to ever ask this question, such as the vendors selling the property when they've only just recently purchased it, I always preface it with the reason why I'm asking, and I don't necessarily expect an honest response if it's none of my business. 
Don't be dismissive of the property
There's an age-old saying in real estate that you "shouldn't let the agent know that you're too keen". If the agent is asking for feedback at an open for inspection, I'll let them know what I like about the property and also any reasons why it doesn't quite suit my brief. I'll always try to highlight the negative aspects of the property in a polite and constructive way so that the agent has some helpful feedback to take back to the vendor. If you don't like the property, being overly dismissive or negative can get the agent offside or offend them, particularly if they have a close relationship with the vendors. If you do like the property and you're just trying to feign disinterest by focusing on the things you don't like, then you can give the wrong signal to the agent. Whilst I agree that you shouldn't be falling over yourself in front of the agent and other buyers expressing your love for the property, if you're interested then you should always tell the agent, because if they think you aren't interested or dislike the property then they might not call you when it is about to sell.
Don't say that you're not in a hurry to buy
At an open for inspection, the agent's job is to qualify people coming through the door as potential buyers. They want to sell the property, so their focus will primarily be on the people who are in a position to buy. If you're genuinely not in a hurry to buy and just want to have a sticky beak then this is a harmless enough statement. But if your motivation behind this comment is to give yourself more negotiation power by not coming across as desperate, then you can't expect the agent to put you at the top of their list of buyers they want to engage with.
Don't be coy about your budget
This is a really hard subject for buyers to speak to agents about. At an open for inspection I'd never discuss price or budget unless I'm the only person there or we've stepped outside for some privacy. Whilst I'll usually call the agent up after an inspection to chat about price, it's handy to prepare yourself on how to answer the agent if they put you on the spot about your budget. How you answer this question can be quite circumstantial, as your budget might be very strict or could be contingent on certain aspects of the property. For a private sale scenario it's easier to be upfront about budget as the price is fixed and transparent, but for an auction campaign there needs to be some cards kept close to your chest in case the property passes in and there's a negotiation situation. 
My advice is to come up with a generic and consistent line such as "my budget is ideally sub $X but I could stretch for the perfect property". Avoiding the agent's question entirely or suggesting that your budget is far under the price which the vendor is going to accept gives the agent little incentive to help you. In the case when you are completely confident the property is priced well above your budget, disclosing your full budget can be a smart move. If the agent feels there is even half a chance that the vendor could consider your low but honest offer, they will potentially work it hard for you. Giving the agent some insight into your price range also means that they'll be more likely to get in touch with you with alternative or new properties which come across their books.
---
---