Investing in the right property
Buying a property is typically the biggest financial commitment that you will make in your lifetime - that's why making the right purchase is so critical.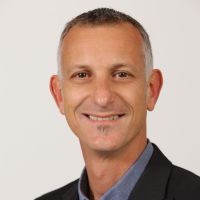 Blogger: Antony Bucello, state manager, National Property Buyers
You're out of free articles for this month
To continue reading the rest of this article, please log in.
Create free account to get unlimited news articles and more!
In a special series, we look at why making the right purchase is so important.
Every buyer has their own reasons for buying property. Broadly they fit into two categories: investment or owner occupier.
Each purchase will be motivated by different criteria; buying a first home, securing an investment for retirement, needing more space, or building their asset portfolio to name a few.
Regardless of the motivation for buying a property, whether it is as an investor or as an owner occupier, making a good purchase is paramount.
This of course begs the question: what is a 'good purchase'?
Ultimately, the common factor in every property purchase is capital growth potential, and this is the best indicator of a good purchase.
Investors may want a property with a strong rental yield to quickly secure a healthy income stream. Owner occupiers may not be as concerned with capital growth as their decisions are more often based on emotion to find their ideal home.
However, capital growth is the best way of making money on the purchase. A property is not just a place for someone to live, it is an asset. If it appreciates, it gives the owner opportunity to increase their own equity, which can come in very handy later on. Downsizing, upsizing, reinvesting, or just taking the cash to spend at leisure.
It may surprise most people that National Property Buyers advocates would only consider purchasing less than 10 per cent of available stock on the market. Often it can be lower than 5 per cent.
The reason for such a small number being deemed worthy of presenting an offer is because a) there is a lot of poor quality stock on the market, and b) there are a number of variables that need to align that would indicate strong capital growth potential.
Finding the right stock can be difficult. For example, a lot of the stock on the market at present is off the plan, high rise development apartments. Typically, these properties can have great difficulty appreciating in value, often due to the number of listings in a complex, and the ubiquity of complexes in any given area.
Finding good stock that ticks all the boxes is then the next challenge. Obviously, location is vitally important. But this extends to more than just a good suburb or one that will increase value in years to come. There are also considerations to be made regarding the overall quality of the property.
If the right purchase is made and benefits from strong capital growth are achieved, the results can be very strong.
A property purchased for $500,000 could grow to just over $980,000 in 10 years at a healthy 7 per cent growth per annum.
At an average of 10 per cent growth per annum over 10 years, that figure can reach $1.2 million.
As the saying goes, it's not timing the market, it's time in the market that counts. To qualify that, time in the market with a good property is what really counts.
Seeking expert advice will give buyers the best chance of finding that good property that will appreciate in value.
---
---