Eliminating property purchase anxiety
Many real estate investors find themselves in a post-purchase panic - sometimes for good reason, but often because their nerves are just getting in the way of what was otherwise a great purchase decision.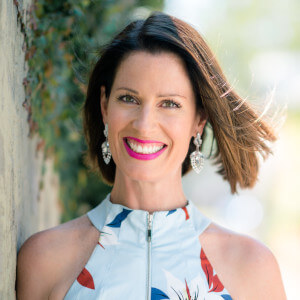 Blogger: Cate Bakos, director, Cate Bakos Property
You're out of free articles for this month
To continue reading the rest of this article, please log in.
Create free account to get unlimited news articles and more!
Some people suffer the torment of stressful decision-making on a regular basis and for a small percentage the physical and mental effects of these types of purchase-panics can wreak havoc on their ability to make significant decisions.
As professional property buyers, we need to be able to recognize when we have a client who may be more subject to big-decision-panic, and we have to be able to not only sympathetically guide them through what is a sensible purchase, but also recognize when a moment of anxiety is typical of their decision-making process and when it's not. If an ordinarily anxious buyer is really struggling with a concept in particular, we may have to revert from that property altogether and pursue an alternative at a later date. There are some elements of a property which are easily explained to a buyer, but there are inherent aspects which can't be analysed or explained. If a buyer has discomfort, we need to work out what the property's issue is and why it is presenting discomfort. Whether it's emotional, personal or based on intuition, we may well find that there was no amount of logic which could make that buyer feel right about the property. After all, it's their property and their money, and what we don't want to create is a situation where the property settles and the client feels something is wrong. Unlike shares or bonds, properties are unique and every investor has a right to be proud of their asset.
We prepare buyers for the feeling they may experience within days after the purchase where they feel a twinge of panic or regret. This is known as post-purchase dissonance. It can come in many forms; worrying about whether the purchase price was fair, whether the property was the right one, whether a better opportunity could be out there, or even just a ball in the pit of their stomach when they think about the debt they are about to take on. It's sometimes easy for the mind to focus on the magnitude of the decision while it forgets the careful planning and preparation which was conducted before the purchase. The better we can understand and anticipate these human feelings, the better prepared we are for making significant purchase decisions.
For that small percentage of buyers who suffer more than just a mild moment of post-purchase dissonance, a property purchase can be enough to put them into a spin. We've tackled situations where buyers have run across an auction in the final stages asking us to stop bidding. We've had Friday night phone calls cancelling auction attendances after weeks of planning. We've taken trembling-voice phone calls and we've dealt with tears and high emotion. When significant decisions are concerned, people experience all kinds of differing reactions and we try our best to be sympathetic and patient in these situations.
So for those who struggle with property decisions due to panic or fear, some of the ideas we can share to perhaps help make it a bit easier are as follows:
Have a written strategy or plan with realistic criteria.


Do your research on the sold tab of the property search engines. Understand what has sold before in your target areas so that you have more confidence around the values of properties. This will help you understand what should be a fair price range to aim for when you do identify a potential property.


Have a person who you know and trust who understands your strategy. While you need their support, make sure you choose someone who will respect your strategy and won't try to change it or push their own preferences. They must be prepared to help you and be there for you at the important times.


Be prepared with a good loan structure and ask your banker or broker to explain how they have structured you.


When you do find the property, don't be tempted to ask others (outside your chosen support person) for their feedback. More opinions can be confusing and often the outspoken person with the unsolicited advice about a property knows little about property investing.


Make sure you ALWAYS get a legal contract review before signing ANYTHING.


Try to get a good sleep before and after the day of contract signing and talk to your support person when you feel anxious.
These suggestions are just here to help. If buyers can always remember that NO property is perfect, and very few properties just tick along and rent without hassle for the lifetime of the ownership, it can make the bumps in the journey a little bit easier to bear. Issues will come up along the way; from maintenance requests to frustrating tenants. Most issues have a solution; they just need to be workshopped.