Buy now in Perth to avoid property investors regret
Property prices in Perth are at rock bottom which makes now a great time to crack into a prime property market.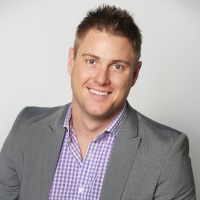 Blogger: Daniel McQuillan, executive director, Investwise
You're out of free articles for this month
To continue reading the rest of this article, please log in.
Create free account to get unlimited news articles and more!
Over the past three years, there has been a residential building boom which, combined with a slower population growth rate, put a downward pressure on property values. As a result, there are a number of prime suburbs in Perth where properties are now undervalued.
The good news, however, is that in recent months, the construction of new homes has begun to decline and this should begin to bring some balance back to the Perth real estate market.
With interest rates at record lows and a plentiful supply of affordable homes to choose from, smart investors are now taking advantage of these conditions to invest in Perth real estate.
The Perth real estate market is currently at the bottom of its current cycle and it is only a question of when and not if, the market rebounds.
Over the next two decades, the population of Perth is predicted to explode and this will put an upward pressure on property values, especially in well-located areas.
Like so many times in past property cycles, too many property investors wait until market conditions improve and miss out on the property bargains because they have not bought at the right time.
Unfortunately, in a few years' time, there will be many investors throughout Australia who will be saying they regretted not buying into the Perth market in 2016.
Buyers regret is one of the most common sentiments expressed after the property market has rebounded and social conversations are full of comments from people saying they should have bought when prices were lower.
Creating wealth in real estate is all about timing and with new housing builds on the decline, along with signs the unemployment rate in WA has begun to stabilise, it is perfect time to buy into the Perth property market before conditions move in favour of sellers.
Top five tips for first time property investors
1. Many property investors make the mistake of buying a home, similar to their parents, which is not suited for the rental market. It is important not to financially overextend themselves by purchasing an investment property based on an emotional decision rather than their specific needs.
2. Focus on the needs of tenants. Today, more tenants want low maintenance homes – usually units or townhouses – that are close to public transport to have easy access to the city centre.
3. It is important to remember your first investment property should be a stepping stone to a better home in future years. First home buyers should focus on the potential capital growth of the property as this will create equity in the property to upgrade to a better property at a later stage.
4. A good tip is to check the annual average capital growth rates of the suburb for the last 20 years. This length of period will take into account booms and busts in the housing market and give you a better understanding of the capital growth potential of the property.
5. Properties located close to the city, ocean and river tend to achieve the highest level of capital growth over the long term. In addition, focus on newer areas with improving social infrastructure as this can lead to a boost in property values. Top areas that are primed for strong capital growth due to improving infrastructure in Perth include:
Burswood
West Perth
Maylands
Success
Coogee
---
---