A beginner's guide to property investing
Buying your first investment property can be a daunting experience, but learning from other people's mistakes can put you one step ahead.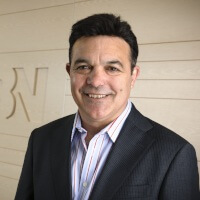 Blogger: Peter Gianoli, general manager, Investor Assist
You're out of free articles for this month
To continue reading the rest of this article, please log in.
Create free account to get unlimited news articles and more!
If you are buying or investing in your first property investment, have you noticed everyone else is suddenly an expert and wants to share their experiences and advice with you? They're the first to say "When I was buying my first investment property I did this" or "My first investment property was like that". This is all good and well, but rarely do people tell you what 'not' to do and there are a handful of common mistakes many investors make on their first property investment. These mistakes can be costly and often result in investors failing to build their portfolio beyond one or two properties.
It's not because they don't have the opportunity or the resources to do so, it's because they made one of the following easy mistakes on their first time investment property.
Don't stretch yourself too far
Before you start looking at properties, take a careful look at your own finances and have a clear understanding of all your current expenses, plus the costs associated with owning an investment property. Be sure to leave enough of a buffer to cover any unexpected costs, loss of rental or changes in personal circumstances or interest rates.
Don't be afraid to explore new areas
Once you know how much you have to spend, don't be afraid to step outside your comfort zone and explore new neighbourhoods. So many people buy investment properties close to home, because they know the area, when much stronger potential for capital growth can be found elsewhere.
Do your research and pay attention to the benefits of a location including proximity to public transport, shops, schools, health providers, public open spaces, sporting facilities, community amenities and more. But don't just look at the positives, also be aware of the negatives such as crime rates, graffiti in the area and the poor reputations of neighbouring schools. All these factors will affect the long-term rental and resale value of your property.
Don't buy with your heart, buy with your head
Buying an investment property is not the same as buying a home you are going to live in so you must treat the process differently. Don't allow yourself to become overly emotive as it may affect your objectivity.
Write yourself a check-list of criteria your investment property must meet and never stray far from the list. If you can continually view your purchase as an investment decision, you will retain the ability to walk away from an opportunity if it doesn't tick all the boxes.
Don't jump the gun
Buying an investment property is an exciting process and many investors are so enthusiastic they jump the gun and buy one of the first properties they see. This is not always the best decision so stop, take a deep breath, do your research and be confident you are making an informed choice. By hesitating you may miss out on a good property but you can be guaranteed there will always be another good one around the corner. It is much harder to fix the problem if you make a hasty or bad investment choice.
Don't settle for second best
Just as many people jump the gun, many investors often settle for second best and buy an investment property when there are plenty more attractive options available. If you feel like you could do better, you probably can … so take a little more time and explore a few more options. The decision could prove much more financially rewarding in the long run.
Don't believe buying established is always better
Many people will tell you buying an established property is better because you can see exactly what you are buying. This is not always the case and there are plenty of benefits to buying new or off-the-plan. A property investment specialist will be able to run through the various scenarios with you and show you the advantages and disadvantages of all options so you can make an informed decision.
Don't forget to pre-approve your finance
You are in a much stronger negotiating position if you have pre-approval for your finance plus you will be less tempted to blow your budget. It will give you peace of mind because you know what you can safely afford and it will also give you confidence when buying your property.
Don't forget there are many ways to invest in property
Your bank might be willing to approve your finance but have you considered the different ways you can invest in property? You may choose to invest with someone else, via a trust or purchase an investment property via a Self-Managed Super Fund (SMSF).
There are benefits, considerations and tax advantages linked with each option so speak to your accountant or financial advisor for details of what is most suitable for you.
Don't assume your local bank knows best
You might have a great relationship with your local bank and they might be more than happy to lend you the money for an investment property but that doesn't mean they are offering you the best deal. Shop around, understand the different types of mortgages available and know what is right for you. After all, the criteria for purchasing an investment property is very different to buying a home!
If required, don't be shy to speak with a qualified and experienced mortgage broker to help you consider all the options.
Don't forget the devil is in the detail
Not only are mortgage documents detailed, but contract documents for the sale or construction of a new property are extremely important documents too and all should be carefully reviewed with a fine-tooth comb. Understand exactly what you are signing and don't gloss over the fine print.
If you are buying or building a new home, pay close attention to all the clauses of the documents prior to signing. Many contracts these days are water-tight so it could be a very costly exercise if you don't protect your interests, especially if you sign an unconditional contract.
Don't skip the inspections
If you are buying a new or established home, don't scrimp on the money for a building inspection because it will provide you with a comprehensive snapshot of exactly what type of property you are buying. It might seem like just one more cost to come out of your pocket but it could end up saving you thousands over time.
Same thing if you are building a new home. Consider the option of hiring an independent building inspector to monitor the quality of workmanship throughout the building process of your new home. If you are building with a reputable builder, you shouldn't need one, but it will keep your builder on their toes and help you to identity any defects early in the process.
Don't be afraid to ask for help
Property investment is an easy and rewarding process but can be very daunting at times. Regardless of whether you are a new or experienced investor, there is always more to learn and it never hurts to talk to the experts. Don't be afraid to ask for help from your realtor, buyer's agent, financial advisor, mortgage broker, lawyer or property manager — depending what you need.
Don't forget to have fun!
Property investment is meant to be fun so take the plunge and don't forget the long-term objective to build your investment portfolio. Constantly review and refine your strategy and enjoy the experience of building your own financial security through property.
---
---
Contact this Blogger Immediately