Choosing a property investment location
There are pros and cons to every neighbourhood, but it is important to remember that when buying an investment property it will become a home to somebody else.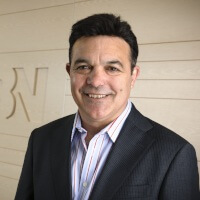 Blogger: Peter Gianoli, general manager, Investor Assist
You're out of free articles for this month
To continue reading the rest of this article, please log in.
Create free account to get unlimited news articles and more!
Deciding which neighbourhood to buy in can be a daunting task. Key questions to ask when considering a suburb include how clean the neighbourhood is, the crime rate of the area and its proximity to useful infrastructure and attractions.
The cleanliness of the neighbourhood can be a key factor when deciding where to buy. All too often, people will buy homes only to discover that they have purchased in a neighbourhood where people have no respect for their property or the property of others. This can make it difficult to rent out your home to good tenants or even sell in the future.
A good idea is to survey prospective suburbs at different times during the day. This will enable you to determine how those who live in the neighbourhood take care of it and whether or not they care about where they live. Positives to look for are lawns and yards that are well kept along with no rubbish on the ground. Negatives can include excess amounts of rubbish lying around, gardens not kept properly, or trees and telephone poles littered with old signs.
When it comes to crime rates, it is important to do some homework. Researching how crime rates compare to other neighbourhoods can be done by typing the suburb name followed by 'crime rate' into a search engine, or using your state government police website. Driving through the neighbourhood at night to see if there is adequate lighting, suspicious activity or anything else that might cause you to use caution is also a good way to determine whether this is a suburb you would like to buy in and your tenants would want to live in.
It is important to remember that all neighbourhoods will experience crime in some sort of manner, however buying a property in an area with a high crime rate should be considered very carefully. Even if the home is within your budget, it may not be the right location for your tenant's wellbeing.
Taking a drive through the neighbourhood is a good way to determine where key amenities such as grocery stores, schools, day care centres, and other necessities that will make living in the neighbourhood more convenient are located in relation to your property. Availability and proximity to public transport or proposed public transport, freeways and arterial roads will also add value to your property and will help you attract good tenants.
Getting an understanding of the schools in the area is also important as families with school-age children are likely to become the backbone of your tenant mix, particularly if your property is located some distance from the CBD. A school with a strong reputation can do wonders for the value of your property in the future, therefore it is important to determine the reputation of both public and private schools and how they performed in the latest numeracy and literacy tests conducted by the federal government. Statistics and further information can be found on your local education department website.
Contact this Blogger Immediately