Furnishing your investment property
Deciding whether or not to furnish your investment property can often be a hard task — but there are a few key factors that can help you decide what's right for your property.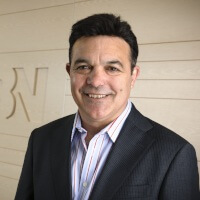 Blogger: Peter Gianoli, general manager, Investor Assist
You're out of free articles for this month
To continue reading the rest of this article, please log in.
Create free account to get unlimited news articles and more!
One of the most common questions we get asked at Investor Assist is whether or not to furnish an investment property. Before you even start thinking about furnishing your rental property, you should consider the below factors:
Is your target tenant likely to need/want a fully furnished property for rent?
Will you be able to achieve a premium or higher rent with a furnished property?
What will the initial outlay cost to furnish a house and have you factored in maintenance plus depreciation for the furniture and household items?
Is there more merit in only partially furnishing a house with items such as whitegoods or major appliances?
Does a furnished house for rent improve an investment?
Should you enlist the expert services of someone qualified in interior design?
An experienced property manager should be able to conduct some research on your behalf and provide you with a recommendation based on the above factors. If you do decide that furnishing your property is the way to go, we highly recommend enlisting the services of an expert interior designer to provide suggestions and interior design guidance.
If you don't have the budget to appoint an interior designer (and you might be surprised to find how affordable and useful their services really are), we have compiled a list of top tips and handy hints for you to contemplate when considering furnished properties for rent. These interior design tips are provided by Nat Santich from Nat Santich Interiors, who furnishes many of our properties.
Tip 1: Transport and access
Before you even start buying furniture and homewares, consider access to and from your investment property. It is two storeys? Can you transport furniture up the stairs or will larger items such as lounges and mattresses need to be hoisted over your second floor balcony? Is there a lift and if so, what are the dimensions of the lift (width, depth and height) as this will dictate the largest possible size of your furniture. These considerations can greatly impact what furniture you buy and the cost of delivery so plan ahead. And be sure to choose an experienced and reputable removalist or delivery company as you don't want them taking chips out of the walls and paintwork in your new furnished property!
Tip 2: Plan ahead
Just as it is important to consider access to your property, you also need to know exactly how much space you have within the furnished house for rent. The purchase of an A3 graph pad and scale ruler (1:20) will be a very handy investment. Using your building plans, draw up a room plan increasing it to 1:20 on your A3 graph paper. Note where the windows, doors and TV points are located in the room and then you can pencil in where the furniture should be placed and the maximum size the furniture items can be. This is a handy exercise for the bedrooms as well as the kitchen and living areas. Establish what wall the bed head will be on and then you can decide what size bed will best suit the bedroom. As a guide, allow 1,600mm for a double bed, 1,800mm for a queen and 2,000mm for a king size bed. If the available space is tight in the bedroom be very sure on what width your bedside tables are and remember, a larger bed in a smaller room can give the perception of less space so choose wisely.
Tip 3: Use your available space wisely
Similarly, if the living areas are not overly large don't use two sofas as it will only make the room appear smaller than it really is. If you need seating for up to six people, I generally like to invest a little more on a three-seat sofa, two single chairs and two small ottomans, which can also be used in the bedrooms. This will give you more than enough seating but will keep the room open with more flexibility for the layout. These are the interior design secrets you need to know about!
Tip 4: Measurements and recesses
It may sound obvious but double check the size of the recesses for fridges, dishwashers, washing machines and dryers before you purchase your white goods. Nothing looks worse than a tiny fridge swimming in a massive recess or a washing machine jutting out from under the laundry bench because it is too big for the allocated space. When the appliances effortlessly blend into their surrounds it gives a better finish and overall appeal to furnished properties.
Tip 5: Decide on a colour palette and style
Don't just rush off to the shops and start buying items without first having a clear vision of what colours and interior design style will make up the overall look throughout the house. If you are unsure of what the latest colours and trends are, pop into a furniture store and have a look around or browse their online catalogues. Furniture stores will always feature current trends and should have a variety of items that will mix and match well together. Even if you walk away empty-handed, you will pick up some handy interior design tips on what works well.
Tip 6: Choosing the major items
When selecting the major items remember to take a colour sample of the wall and floor colours with you. If your floor is a charcoal shade (or similar) you are safe with a black sofa and dining chairs. I recommend reserving darker colours for the major items and add colour with scatter cushions, ornaments and don't be scared to use a bright colour on a single armchair or ottoman.
Tip 7: Accent colours and how to use them
The latest accent colours will add personality to a room and should only be utilised to compliment the major furniture items, walls and floors. Limit the bright colours to accessories including ornaments, scatter cushions, single armchairs and ottomans. The major furniture items such as sofas, dining chairs and tables should be dark so that they can handle bit more of a beating.
Tip 8: Leather is a good investment
There is no doubt that a leather sofa will cost more than fabric however unlike fabric, good leather gets better with age. Often if you are prepared to shop around there are definitely bargains to be found and don't be afraid to ask when the sales are starting. Furniture stores often have excess floor stock or ever so slightly damaged stock on sale that can be attractively priced. And no matter how good it looks or how cheap the price is, don't be tempted to go for white leather in a furnished property for rent.
Tip 9: Flat pack furniture
Flat pack furniture was once considered poor quality and frustrating to assemble, however the quality has improved and there are a number of companies in Perth, for example, that collect, deliver and assemble the furniture for you. They are also able to provide professional picture hanging services so they can set up your home from start to finish.
Tip 10: Art and ornaments
Whilst art and ornaments are not always a requirement in a furnished property, I think it's wise to have some colour on the walls. Art will complete a home and your tenant will appreciate the home so much more. You don't have to spend a lot of money — I recommend purchasing a few inexpensive frames and prints from furniture stores or picture framing outlets. The tenant may not like your choice of art, however at least they have hooks in the walls that they can utilise to hang their own pictures if they would like to carefully place yours in storage and hang their own during their tenancy. 
So when it comes to asking the question 'Does furnishing improve an investment property?' the definitive answer is yes ... but you still need to consider if this is appropriate and cost-effective.
Contact this Blogger Immediately