5 ways to make more money through property
You can make a lot of money and do fantastic stuff as a property investor, but get it wrong and you can devastate your entire life. These must-know gems from veteran investor and Century 21 chairman, Charles Tarbey, will help you to smash your property investment returns.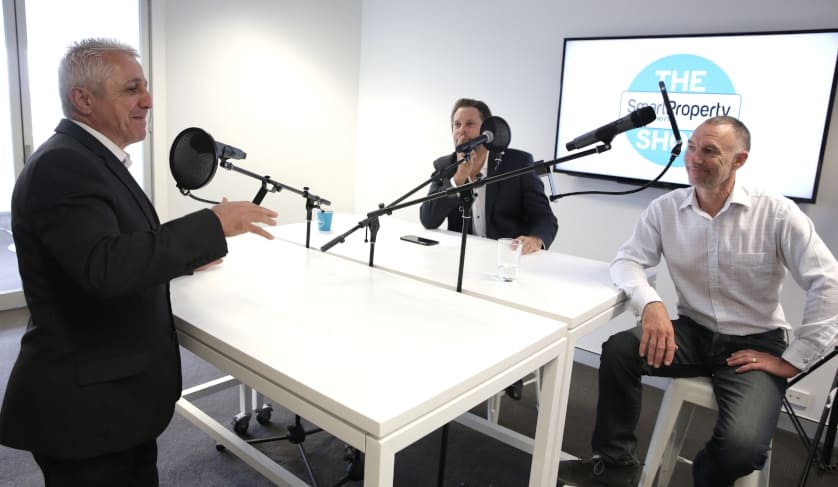 1. Don't get lucky
Property investing is about being smart, Mr Tarbey said on The Smart Property Investment Show podcast, not getting lucky.
You're out of free articles for this month
To continue reading the rest of this article, please log in.
Create free account to get unlimited news articles and more!
"If you buy an investment property on a development site and you make a million bucks out of it overnight and you think you're a legend, let me tell you it doesn't take long before you are brought back down to earth again.
"The market changes so quickly and you have to be on top of it."
2. Slow down
Time in the market counts more than time on the market, so do what you can to stay in it.
"I get a bit concerned with people that are trying to go too quickly," Mr Tarbey said.
They want it to happen now, he added, but the truth is nobody has it easy. Everybody has to put in the same amount of time to make something work.
"When I first started buying property at 18 years of age, and I'm 61 now, I wanted to have the million dollars by the time I was 30. But it doesn't change your life overnight.
"If you get a nice lifestyle, a nice pattern, stay with it. The investments will work for you. They will be out there, and they will do the right thing over time."
3. Buy easy
Buy an easy investment property, he said, meaning go for something that is well within your means.
And be realistic.
"If you are in a strong capital city in one of the safest regions in the world, where the weather is terrific, and you are buying in a good area and you are buying within your means, I think that you are pretty safe."
4. Find the middle ground
Especially in the beginning, buy in the price range that is at the top of the first home buyers range and at the bottom of the second home buyer's price range.
That way, said Mr Tarbey, you expose it to more people when you need to sell.
"If you have an unusual property you may have 10 people looking at it. But if you've got a property that is in the middle of a price range, you've got 100,000 people that are going to look at it."
5. Focus on what it is all about
Always be mindful of why you doing this.
"For me, it's about my family, and my children," he said.
"I've always focused on them. Every time I make a business decision I think about how it might impact on them, because at the end of the day they will have to carry on what I have started and attach it to their own lifestyle.
"So why would I go crazy when I could simply buy an investment property, sit on it for a while and just wait the cycle out?"
Listen to Charles Tarbey's two-part chat with The Smart Property Investment Show: 
How to succeed where other investors fail: real estate mogul reveals all