The 6 most important members of an unstoppable property investment team
Property investment offers a promising way to achieve your financial goals, but you need to go about it in a practical manner that not only makes sense but works well.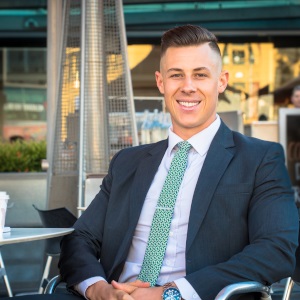 In fact, if you are looking to achieve success as quickly as possible while minimising risk, you must build an unstoppable team of professionals to help you succeed in reaching your goals. It's your team that is going to make or break you, so you better choose it well. As Robert Kiyosaki said, "If you're the smartest person on your team, there's something wrong with your team."
You're out of free articles for this month
To continue reading the rest of this article, please log in.
Create free account to get unlimited news articles and more!
Why use a team?
If you can build a team of professionals, you pull in resources, knowledge, and expertise from a variety of areas, giving you everything that you need to achieve the success that you want. You get to choose who is on the team, enabling you to orchestrate a series of moves that guarantee your success.
Having more than one mentor allows you to learn more quickly because you can leverage the expertise and experience of multiple people all at the same time. That being said, you also need strategies to guide you toward the success that you crave. Choosing proven strategies from your mentors that they have created or used for personal achievement could be just what you need.
The most important member of the team
The first and most important person is you. Why? Obviously, you are the one with the vision, so you are going to bring the mindset needed to get this up off the ground. You are the one who can set the goal and determine the initial strategy needed to keep moving forward in order to make it happen.
The second most important member
The second person on your team needs to be your mentor, an expert who can guide you along the path you need to take, teaching you and helping you to absorb as much information as possible — the kind of information that you need to succeed. Maybe you idolise the person and maybe you don't. It doesn't really matter as long as you learn as much as you can as quickly as you can.
The third
Your finance broker is the next most important addition to your team. This person is a crucial part of your strategy for property investment. You need to educate yourself on how to structure finances correctly and the best way to do that is to learn from an experienced finance broker who can guide you on the strategy needed to participate in property investment and even investing. The goal is to align yourself with a financial whiz, who can put everything together, tailoring it for you so that you can assist you in realising your goals for wealth and success.
If you borrow other people's money (the bank), you can hold a larger asset base. Before you can do that, you need to work with your financial broker who understands how to structure loans safely so that you don't risk any of your personal assets such as your home. You simply never want to put all of your eggs into a single basket by going back to the same bank each time. This allows you to minimise risk associated with your venture.  
The fourth
The fourth individual on your team is your property accountant, tax adviser, or self-managed super fund specialist. Arranging to bring someone on board who understands how to minimise tax liabilities is critical to your overall success. Everyone has to pay taxes, but it isn't necessary to give up more than you should. It's understood that if you make money, you are going to have to turn over some of your profits no matter where they come from — syndicated funds, property, or income. In general, the more money that you make, the greater the sum of money is that you will have to pay in taxes. Depending on the structure of your financial loans and your investments, you might end up paying very little out of your pocket, because you can offset the income or profit you make with the costs and holding costs from your investments. It's a great feeling when you end up receiving a tax refund back each year for the total amount you paid in tax – just for holding investment properties!
The fifth
Your team needs someone who can advise you on legal issues, so you need to bring in a lawyer, solicitor, or legal adviser. For one thing, most people don't read the fine print on any deal unless they are paid to do so, which is why you need to hire a lawyer or solicitor to read it for you, particularly if you are buying a property or business. The idea is to have someone on your team who understands legal terms and can comprehend the small print in order to protect your financial interests. If you miss something on your own, the mistake could end up costing you LOTS of money, a deal, your profit or worse, your home and family. You need to hire someone who can understand all of the ins and outs and who can identify problematic issues with the fine print. Don't worry about the fees that lawyers and solicitors charge, because they earn every bit of it!
You could lose a tremendous amount of cash if you fail to secure a knowledgeable legal adviser for your team.
The sixth
Another important professional to add to your team is a risk or personal insurance adviser to handle important issues like life insurance, income protection, permanent disability insurance, and so much more! Think about it for a moment. Where would you be if you suddenly became disabled, not being able to work again and didn't have any insurance protection whatsoever? Getting the right kind of advice at a time when you can easily implement it to protect your investments is critical to the success of your goals. Ideally, you need someone who can minimise your risks, ensuring that you are taken care of in the event that something did happen.
What the unstoppable team looks like
You, the mentor, finance brokers, tax adviser, lawyers, and risk protection advisers — all of whom work together to secure your financial success. As you build your strategy and create new goals, you'll probably add a few new people to your team in order to guarantee continued success. In the meantime, you need to find a mentor to begin working with you toward a strategic plan that solidifies your goals. Your vision only awaits implementation to become a reality!
---
---