The results of creating a $3.2m property portfolio at 26
Owning a million-dollar property portfolio is possible, and it's less work than you might think, writes Sasha Hopkins.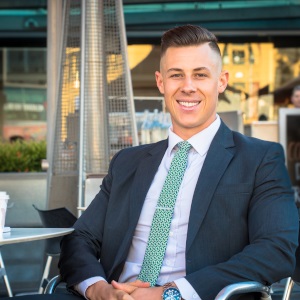 With the right strategy, you can easily set yourself on the path to become a millionaire as you create a property portfolio worth over $3 million that provides a steady flow of cash in just a few years.
You're out of free articles for this month
To continue reading the rest of this article, please log in.
Create free account to get unlimited news articles and more!
The financial wealth you realise is achieved through an incredibly sound process that focuses on the overall strategy and not individual transactions. Unlike stocks and new inventions, property investment provides stable growth with immediate access to equity and profits.
It's an incredible opportunity and a journey worth taking, particularly if you have an interest in building financial wealth. All you need is passion, determination, and someone to help guide you in the beginning. It's a doable strategy, and it does bring success as long as you put the time and commitment into making it work.

I made my first property investment at the age of 21. Before I took that step, I spent weeks agonising over whether or not I should do it. I didn't have anyone to talk to or ask questions. I was on my own, so I procrastinated right up until the last minute.
While I wanted to secure my financial future, I wasn't quite sure how to go about it. I'd decide to invest, and then I'd change my mind. I'd talk myself out of it and back into it a dozen times. I'm glad that I finally accepted the possibility of becoming financially independent, and I want you to know that you can get there too.

Take the fear of the unknown and use it to drive you forward so that you can learn what you need to do in order to achieve your goals.
Recognise the unknown but don't become afraid of it. Don't let it be enough to hold you back from a lifetime free of money worries. Get started.
Get the support you need. Find someone who can guide you and give you the support you need to believe in your own abilities to turn property investment into the greatest success you can imagine.

I knew that real estate offered the best promise of achieving what I wanted in life, so I began to acquire real estate for investment purposes.
Property is tangible. There's only so much of it, and people are always going to want it. In fact, the property that I purchased at the age of 21 doubled in monetary value in 18 months, providing the funds needed to fill out my portfolio and set me on the path of financial success.
You can do this too. The hardest part is getting started, but with a mentor, someone who can give you the professional guidance, you'll be able to drive your plans forward with the best decision that you'll ever make.

In five short years, it is certainly possible to able to acquire $3.2 million worth of property. You can come out on top, time and time again, too! All you need is the desire, some startup money, and someone who can guide you along the way – at least in the beginning.

I'm here to inspire other individuals to chase the opportunity and realise their dreams of financial independence.
The bottom line is doing what you love and pursuing the lifestyle of your dreams, providing freedom and flexibility for your family.
That aside, property investment is a business, and it should be handled that way. Stay focused on the business aspect of your investments, avoid emotional decision making, and don't get caught up in the numbers.
Eventually, every finance decision you make is going to be backed up by personal experience and expert knowledge, bringing you closer to a multi-million-dollar portfolio if that is what you are chasing.
Start today and discover the true value of property investment as it changes your life forever. Life will not wait for you and before you know it, opportunity and time will have passed you by.