Three properties in a year: how this investor did it
After only a year, 26-year-old investor Eddie Dilleen has successfully added three more real estate assets to his eight-property portfolio.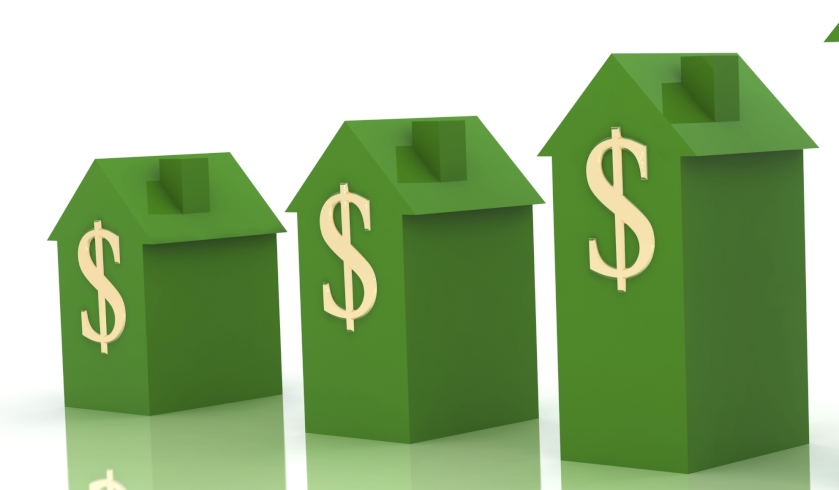 The property investor initially planned to add just two more properties to his portfolio.
You're out of free articles for this month
To continue reading the rest of this article, please log in.
Create free account to get unlimited news articles and more!
"[It] wasn't the easiest thing to do, but I finally got there … I didn't want to stop once I got at 10. I wanted to keep on going … maybe get a few more onto my belt ... then get the car," he said.
Right now, Eddie is in the process of settling on his 12th real estate asset.
Purchasing the first eight assets
Eddie was only 17 years old when some of the major property markets in Australia started to take off. Realising the wealth-creation potential of properties, he immediately bought his first investment in the Central Coast when he was 18.
Since, at that time, he has yet to save up enough capital to purchase properties in big cities, the property investor resorted to buying small properties within metro cities around Queensland and Adelaide to continue his investment journey.
His simple but effective strategy: Find properties with a high potential for rental income but sold under market value.
According to him: "I'd just stick with the fundamentals—buying small, buying smart, [buying properties] with high rental yields."
He also avoids purchasing in mining towns and in areas far away from the cities. His properties are located in Queensland, the Gold Coast, and the Central Coast—all of which are only minutes' worth of drive to Brisbane, Adelaide's central business district, and Sydney.
Through this strategy, Eddie makes sure that the demand for his properties are consistent regardless of how the markets move.
The property investor explained: "If we look at cities from a geographical perspective … overall land mass, and ... population, [the] majority of people … is skewed towards the big cities."
"In terms of population growth, nature's going to take its place and people are going to keep on populating—it's just basic math for me," he added.
Buying interstate
One of the most important things that Eddie learned early on in his wealth-creation journey is the value of diversification. When he started his buyers' agency business, most of his clients admit that they were reluctant to invest in properties located far away from areas that are familiar to them.
According to Eddie, this mindset limits growth perspectives as well as opportunities to make progress in one's journey.
He said: "If you look at all the big investors that do have sizeable portfolios, they do diversify into different markets and don't just limit themselves."
"When you do limit yourself to just certain areas and where you're comfortable at, you get stuck with finance, low rental yields, and the rest of it," the property investor explained further.
Purchasing three more assets
Eddie's most recent purchases were made around Gold Coast—Surfers' Paradise, Southport, and Broadbeach—and Brisbane where there is consistent high demand for rental properties. All of the properties were sold at around $185,000 to a little over $200,000. Two of the assets are located in blocks of land on the Gold Coast.
According to him: "Obviously, it's none of the resort-style holiday let kind of thing."
"Sometimes, people … get excited about … the resort-style ones [and they sell] for really, really cheap … not knowing that majority of the times, they are not proper residential—they're company-titled or unit-titled, [which] changes for finance.
"All the ones that I purchase are proper residential, so they're in smaller unit blocks of six, 10 units in a block. They don't have those restrictions for finance," he added.
Another two properties were purchased in Brisbane—one of which is a $160,000-townhouse that rents for $280 a week, giving Eddie a massive rental return of around 9 per cent. 
He shared: "[At] first glance, they're not the ... prettiest-looking properties, but it comes down to the fundamentals."
"Will they have a tenant there? Yes. Are we buying it below market value and making money on the way in, [and] not just hoping and praying that it's going to go up in value … ? Ensuring they're [going to be] bought under what they're worth is the key, for sure," Eddie added.
At the end of the day, everyone looking to create wealth through property should avoid looking at property investment as a gamble. Do your research, speak with property professionals, and consider all growth drivers before making any financial decision.
"This is an investment … We're not playing on hope. We're not betting … [You should purchase properties] … you can rely on to a certain extent," Real Estate Business' Tim Neary concluded.
Tune in to Eddie Dilleen's episode on The Smart Property Investment Show to know more about why he branched out into different markets around Australia instead of sticking to his backyard, as well as the unexpected setbacks he faced along the way.