A roadmap to wealth and passive income
Your roadmap to wealth and passive Income starts with having the right property mentor and team around you, writes Helen Collier-Kogtevs.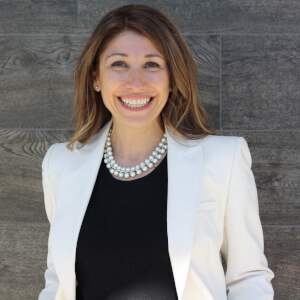 Having a property mentor gives you an incredible advantage. You can avoid pitfalls, make smart investment decisions, and save thousands of dollars by turning their hard-earned experience into your secret weapon. 
You're out of free articles for this month
To continue reading the rest of this article, please log in.
Create free account to get unlimited news articles and more!
A mentor can assess your situation, your strategy and all your deals unemotionally by focusing on the numbers and how best to get you achieving your goals sooner.
When looking for a property mentor, they should help you to:
1. Assess your needs
A property mentor can help you decide what expenses you need in your life and which ones you can reduce or eliminate. Can you trade in your car for a cheaper model that will get the job done? Are you paying for a bigger property than you need?
Make a list of your monthly expenses and see where you can make smart cuts. Review your phone plan, energy plan and insurances to ascertain if you can get a better deal elsewhere. 
A property mentor can also provide you with great money tips to fast track your savings.
2. Turn change into opportunity
Small amounts of change and savings can add up to big results. Using your spare change to pay off debts can turn into incredible amounts of leverage.
For example, a 24 per cent interest rate on your credit card debt means that just $1,000 paid off now will turn into $240 savings, plus the potential to borrow much more money when it's time to invest in your investment property.
If you have more than one credit card with a balance outstanding, target the smallest debt first and pay this off as quickly as possible. Then add the money you are saving on this debt and add this to the next smallest debt and clear that. Leveraging cleared debt this way will increase the amount you are repaying and reduce the time it will take to pay the debt.
3. Discover your potential
Performing a simple financial health check and borrowing power calculation will show what loans you can service with the banks and give you a median price range to shortlist that next investment property. You may even be surprised at how much you can invest even if you have a small amount of capital and personal debt.
Do a budget. For most people, as long as they can pay their bills, they are happy. But tracking where your money goes each month/year is critical to your success. Start by writing down each day what you have spent and do this for one to two months and you may be amazed at how much money you are wasting. In making small changes you can save thousands of dollars per year.
4. Leverage your hidden assets
The home you currently live in may be a great source of borrowing power. You can use your monthly mortgage payments as leverage to negotiate a better deal on a loan. Turn the money you've already spent into the investment property you need!
A cosmetic renovation can also create additional equity in your home. You may be able to borrow against this equity for a deposit for further investing.
5. Turn one investment into many more
Once you get the ball rolling on your first investment, you'll generate more capital with equity growth to purchase your next property. I used the "Snowball Effect" to ultimately buy 30 investment properties. You can adjust your strategy to meet your unique goals and create the future of your dreams.
A key point to consider…
One thing people underestimate is the power of connection.
Make sure that when you choose your property mentor, they resonate with you. You should able to trust them and not concern yourself with being sceptical, allowing for a partnership that expands what is available with your property portfolio.
It's important to trust the guidance you receive and that you feel comfortable, otherwise you are wasting your time and money.