Why I haven't bought substantially in Tasmania
When it comes to property investment, you always need to understand the "why" before buying anything. That's because if you don't know why you're investing, you're more likely to make a mistake.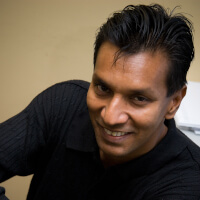 And that's why I've developed this new series, which will explain the "whys" of a number of different property investment strategies.
You're out of free articles for this month
To continue reading the rest of this article, please log in.
Create free account to get unlimited news articles and more!
Investing 101
One of the key investing fundamentals is that you need to ensure that the property is liquid. In other words, when you want to sell — perhaps when the market isn't as hot or favourable — there are still plenty of willing buyers out there.
If you look at the demographics of Tasmania, historically it has had growth spikes every time Sydney and Melbourne have gone up in value and people are suddenly equity rich.
So, they tend to then look to Tasmania because of its positive cash flow or higher yields. Perhaps they also have visited there and are attracted to its pristine nature and enviable lifestyle.
However, what they fail to realise is that Tasmania doesn't have many industries to support its economy. In fact, I consider Tasmania to be a large regional centre, a bit like Dubbo or Moree in NSW.
Sure, those locations may have higher yields, but if the local economy experiences a downturn, it takes a long time for it to recover.
Investor push
All of these reasons are why the Apple Isle is currently recording price growth; increased demand, however, is being driven by interstate investors. There aren't that many local investors in the market, which means that if you needed to sell the property you would probably be limited to owner-occupiers.
And that means that the property is not very liquid, which is the biggest con as far I can see when you invest in Tasmania.
I'm not saying that you can't make money in Tasmania, because you absolutely can and the yields are solid, too. I do believe the current high yields are being driven by the economy being robust at this point in time, which could turn over the short- to medium-term.
Also, if the Australian economy as whole slows down, for example, market liquidity will remain in major capital cities on the mainland but not so in Tasmania.
Why is that?
Because it doesn't have the baseline population to support ongoing growth — not spiking growth — as well as demand for infrastructure, which in turn creates jobs.
During the hard times, people also tend to buy close to home rather than across borders, and that means that Tasmania would no longer be on the radar for the majority of property investors apart from those that live locally.
In and out
At the end of the day, you can make money in Tasmania but you have to understand when to enter the market and when to exit it so you can capitalise on the growth.
I don't, however, subscribe to the idea that its yields will stay high forever. You can also manufacture high yields in other capital city markets by undertaking small property developments such as granny flats.
It might be a bit more involved, but I know that the higher yields will be there to stay, whereas Tasmania's could drop back and there's nothing that you can do to prop it back it up.
You're totally reliant on how the Tasmania economy is tracking and what the investor sentiment is at that point in time.
And that is why I haven't invested substantially in Tasmania.