Who's to blame if a tenant doesn't follow body corporate by-laws? Social media has recently been abuzz with complaints and posts about tenants who break strata by-laws, whether it's with noisy pets, car spaces or any other unit regulations.

Blogger: Andrew Staehr, Archers Body Corporate Management

What started with a forum post about a neighbour's noisy bird turned into a long stream of comments about just who is to blame for a tenant breaking by-laws.
In most states, it is the responsibility of the owner or property manager to provide any tenant with a copy of the by-laws when they rent in a strata scheme.
This means that if you don't provide your tenant with the by-laws, you could end up in hot water if they break any of them and potentially face fines.
There has been cases where tenants had breached by-laws but were let off because they claimed they had never seen any documentation.
Maintaining open communications with your tenants and providing them with a copy of your building's by-laws means you protect yourself from receiving the blame for their wrongdoing.
In the case about the noisy bird, the tenants saw the post online and were alarmed that their pet was causing distress and that they had not received permission from the executive committee. They had presumed that the landlord had sought approval as they had not seen any by-laws and did not know how to contact the executive committee.
This situation highlights the necessity of open communication with tenants, ensuring your tenants know scheme by-laws and that you have written evidence of their understanding of them. The key is to make sure you are protected and your tenants are made fully aware of what they can and cannot do.
If you're a unit owner, take these tips on board to keep your tenants informed of their responsibilities:
•    Get your processes correct when doing your induction process with a new tenant. It is vital that they are briefed on the by-laws of the respective scheme.
•    Get the new tenant to sign a copy of the by-laws acknowledging that they have read and received them. That way tenants can't blame ignorance if they do the wrong thing.
•    Explain to the tenant that if they have any questions or would like permission for something such as bringing a pet into the property, they must ask you first so you can speak to the executive committee.
•    Make sure the real estate agent who is in charge of the property is fully across the by-laws and instruct them to provide a copy to the tenant if you will not have the opportunity to.
About the Blogger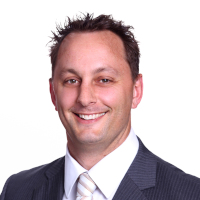 Andrew has been involved in the property management industry since 1999 and has worked for Queensland's most respected body corporate and strata management firm, Archers Body Corporate Management since 2002. He is an expert on all operational matters concerning body corporate and strata title communities.
Andrew is a regular media commentator on topics of interest to residents, investors, owners and managers of body corporate properties. He holds a Certificate IV in Body Corporate Management, is a Member of Strata Community Australia (SCA), the Urban Development Institute of Australia (UDIA) and the Australian Resident Accommodation Managers Association
Top Suburbs
Highest annual price growth - click a suburb below to view full profile data:
latest news