Businesses are increasingly renting residential accommodation for their travelling staff, rather than paying for hotels - so if you want to boost your rental yield, you may want to consider leasing your property to a corporation.

Blogger: Sam Saggers, CEO, Positive Real Estate
Sometimes it's not adding things to the property but changing the ways we rent them out. Many locations including Perth, Brisbane, and to some extent Sydney, are in very short supply of hotels. A lot of companies are renting properties for their employees instead of booking hotels. They'll sign a 12-month lease and pay a premium in order to alternate tenancies of their corporate workers on business travel. Right now I'm leasing out my South Brisbane property to a corporation and I'm getting $200 more each week because I'm corporate letting.
Should you include furnishings? If you don't, you may be missing out on a great means of boosting your rental yields. Professionals will pay a premium price for well-furnished accommodations.
Either short term or long term tenants appreciate a property that is well cared for. Attention to detail leaves a good impression, which the tenant will most certainly pass on to their friends and co-workers. For a look that appeals to the business travellers, strike for a blend of amenities and interior design that offer the benefits of a 5 star hotel, combined with the unmatched comfort of a homelike atmosphere.
My Top 10 Furnishing Tips for Corporate Rentals:
1.    Budget
You must strike a balance between spending too much for your furniture and accessories, and spending enough to create the look that will appeal to a corporate professional.
Before making any changes, work out the math and determine how much you can afford to spend. Be creative in your search for materials. You don't have to spend a fortune nor do items have to be brand spanking new – it just has to work together to create a tasteful and memorable stay for your tenant.
2.    Property condition
Obviously, whether you're targeting the executive market or not, your investment property should be in very good condition. Make sure the interior walls are in good shape, painting when and where needed in a neutral colour. Replace any window and/or floor coverings as needed.
Pay attention to the curb appeal of your property. Both the exterior landscaping and the general condition of the property needs to be top notch.
3.    Welcome packs
Welcome packs are an unexpected, yet memorable way to make your property stand out from the crowd. Consider something like a small stash of coffee, bread, milk and fruit – or simply a bowl of fruit on the dining room table.
Busy executives would greatly appreciate a starter kit of laundry powder, saving them time and the bother of getting it themselves. These nice touches are a simple yet effective way to foster good will and bring more well paying corporations to your doorstep.
4.    Bedrooms
Queen sized beds are well suited for the main bedroom and if you've a second bedroom, choose either a double bed or a twin share. Go with light, refreshing colours in neutral tones, coupled with well-placed lighting, such as a bedside lamp and/or a cozy reading nook.
For ease of care and maintenance, choose white linen. It can be washed in hot water without fading, an important feature that hotels are well aware of. To reduce the number of times you'll need to replace the linens, choose a product with a high thread count – a good indicator of quality and durability.
Choose big, puffy pillows and add a comforting doona to create an inviting look. Inexpensive throw rugs and cushions in complementary colours can be replaced easily when they begin to look worn.
5.    Kitchen
Keep the kitchen uncluttered, however do provide items such as a coffee plunger, wine glasses, mugs, tumblers and an assortment of utensils and cookware for four to six. You don't need to buy the most expensive, but try to avoid items that may be "cheap looking"!
 
6.    Living Room
Choose furniture with clean, simple lines in a neutral tone. This creates an understated yet elegant ambience, well suited for the needs of your corporate client. Artwork is a nice touch, and it doesn't have to break the bank.
For example, if you consider yourself an amateur photographer – or you know someone who is – pictures can be enlarged, fitted with a simple frame and suddenly, you have unique and inexpensive prints for your walls. A nice touch would be photos of interesting places and/or historic features of the surrounding area.
As you did in the bedroom, provide some nice pillows for the couch, mood lighting and nice area rugs in key locations to create a warm, intimate feel.
7.    Balconies
If space allows, a BBQ as well as a table and chairs are a nice touch.
8.    Laundry
Laundry appliances are a great asset, either separate or stacked, depending on allowable space. Include an ironing board and iron.  A collapsible clothes stand is a good feature as well.
9.    Furniture
The furniture needs to be in near new condition. Once it begins to show wear and tear it's time to find replacements. Look for durable, easily cleaned fabrics with sophisticated, unassuming designs. Stick to the same colour palette for all of the fabrics you use in the property.
10.    Interior Decorating
If you don't feel confident enough to tackle this project on your own, choose a property management company that provides a free interior styling service. They should understand the amenities your target market is looking for and help you make the necessary changes to accommodate your prospective tenants' needs.
Finally, take a moment and put yourself in the business traveller's place. What kinds of features would you expect and which ones would put your stay 'over the top?' To establish a memorable event in your tenants' minds, choose features and amenities that create an aura of relaxation against a backdrop of conveniences you would find in a top rated hotel.
About the Blogger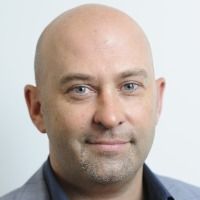 Sam Saggers is the CEO of Positive Real Estate, one of Australia's leading property investment and educational companies and highly sought-after buyers agencies. As a licensed real estate agent in every state of Australia, Sam's passion is assisting people to invest successfully in the Australian property market. He has personally brokered over 1,600 property deals in his fifteen-year career and has helped to educate more than 5,000 people in real estate principles through Positive Real Estate. Sam is the co-author of Think and Grow Rich In Property by Stuart Zadel and How to be in Debt for Millions and Be Happy About itand is currently in the process of writing another book on investing in property in Australia. Sam Saggers is also a keynote speaker on real estate and has recently founded the Property Wholesales Co-operative.
Top Suburbs
Highest annual price growth - click a suburb below to view full profile data:
latest news