One of the keys for successful property investment is having occupied, tenanted properties - so how do you find the perfect people? 
Having the right tenant for your property is critical. You don't want to rent your property out to someone who is unreliable and unlikely to look after your dwelling.
And while finding the right tenant can seem like a daunting task, there are a few easy tips all property investors can follow to ensure they rent their property out to the ideal person and/or people.
Tip 1: Do your research
Before leasing your property out to someone, it is vital that you review their rental history. Contact previous landlords and/or residential property managers that the potential tenant dealt with in the past and ask them:
Were they reliable with their rent payments?
How tidy were they?
In what state did they leave the property?
How often did they call with problems/ requests?
Were there any complaints made against the tenant?
Tip 2: Know the type of tenant you are looking for
Before renting your property out to a potential tenant, it is a good idea to have a picture of your ideal tenant in mind. For example, if you have a three-bedroom home, would you want a family to rent out the property? It is worth thinking about the sort of tenant that will likely stay long term and who is most likely to be reliable when it comes to rent payments.
Tip 3: Be honest with any potential tenants
When it comes to interviewing potential tenants, it is imperative that you are open and honest about your expectations. This includes openly discussing how often you intend to inspect your property and how you will address future problems/issues that may arise (broken water heater etc). By addressing topics such as maintenance and rent payments during the initial meeting, you will ensure both parties are on the same page from the beginning.
About the Blogger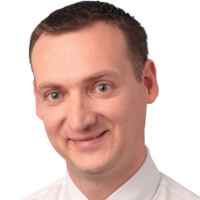 Bob Korver is the owner of the Mortgage Choice Eight Mile Plains franchise in Queensland. He has more than 20 years' experience in financial services, having held various senior positions at one of Australia's major banks before joining Mortgage Choice in 2011.
With a Certificate IV in Financial Services and a Diploma of Finance and Mortgage Broking Management, Bob is well equipped to help his customers with a wide range of enquiries, including business lending, commercial property finance, equipment finance, car loans, personal loans and home loans.
Traditionally known for providing customers with expert home loan advice, today Mortgage Choice in Eight Mile Plains is well equipped to help customers with more than their home loan needs. The franchise can also help customers with their broader financial needs, including but not limited to, commercial loans, personal loans, business lending, equipment finance and even car loans.
Top Suburbs
Highest annual price growth - click a suburb below to view full profile data: