The recent case of a Brisbane body corporate management company director allegedly siphoning over $750,000 from investors highlights the need for apartment owners to be vigilant.
BLOGGER: GRANT MIFSUD, SENIOR BODY CORPORATE MANAGER, ARCHERS BODY CORPORATE MANAGEMENT
There's a lot more to owning an investment property than simply finding a tenant to repay the mortgage. As a landlord, you need to ensure that your investments are protected against all potential issues and incidences, both externally and internally.
The recent case of a Brisbane body corporate management company director who swindled funds away from residents highlights just how important it is for unit owners to keep track of body corporate spending.
The man allegedly siphoned over $750,000 from various body corporate accounts, and maintained the money had not been taken long after the accounts had closed.
While this case is uncommon, it is a stark reminder for unit owners to be on the lookout for 'red flags', to avoid being blindsided.
The top four warning signs to lookout for are:
1. A substantial increase in levies: If the levies are increasing substantially, something has happened or is about to happen that requires more funds. Find out what it is.
2. A deficit in body corporate funds: Deficits are quite rare and can simply reflect timing issues, or could be symptoms of major financial problems. Find out what's causing it.
3. Substantial levies in arrears: When lot owners don't pay their levies, the onus for keeping the body corporate liquid falls on those who do pay. Find out what the situation is.
4. Slow or no response to repairs or maintenance: It is a common procedure for building defects (such as a loose railing on a balcony or staircase) that could cause injury to be addressed promptly. If after being brought to the attention of the body corporate these issues remain unfixed for an extended period of time, it could be an indicator something is wrong. Find out why there is a delay.
So what should you do if you observe one of the above warning signs?
The best way to investigate misappropriation of funds is through an independent audit of accounts. Unit owners can voice their concerns during an Annual General Meeting, and request for the body corporate accounts to be audited. Unit owners will then be asked to vote on this motion, and if approved, an independent audit of a random sample of accounts will be conducted.
Further, I highly recommend employing a reputable body corporate management company who are members of Strata Community Australia to watch over your investment property. Doing your research and being on the lookout for warning signs will go a long way in protecting your investment.
About the Blogger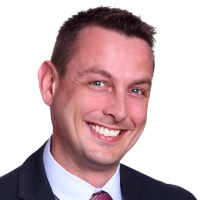 Grant Mifsud has more than 12 years' experience in the strata industry and has been a senior body corporate manager at Archers Body Corporate Management since 2007. Currently Grant manages a portfolio of clients with a focus on providing financial and strata legislation advice. Grant is a practitioner member of Strata Community Australia (SCA).
Top Suburbs
Highest annual price growth - click a suburb below to view full profile data: