How is it that some investors build a huge portfolio without paying mortgage insurance?
Blogger: Otto Dargan, director, homeloanexperts.com.au 
One of our clients has just purchased two million dollars' worth of investment properties. He didn't rely on his equity. He didn't wait for capital growth. He had a deposit, but not enough to reduce his loan to 80% LVR.
And he paid no mortgage insurance. We figured out that on his portfolio this has saved him over $70,000.
Our customer was an accountant. He is one of the new types of professionals that can qualify to waive LMI with some lenders.
Doctors have been receiving these benefits for some time. However accountants, lawyers and mining engineers have just been added to the list of preferred professionals who may not need to pay LMI.
So how does it work?
You can buy your home or several investment properties. You can have interest only repayments, you can even do this with a construction loan.
The main conditions are that you must have a high income, you cannot normally borrow over 90% LVR and you can borrow up to $2,000,000 in total. Doctors may be able to borrow a little more.
What if you don't qualify?
Then there are three other ways to buy investment properties without paying mortgage insurance. I'm going to skip the obvious option of borrowing 80% of the property value and move onto the more creative ways that you can do it.
1.    You can JV with someone who qualifies for waived LMI.
2.    You can borrow 85% with no LMI with some other lenders, irrespective of your profession.
3.    You can consider a guarantor loan for your first investment property.
And what if that STILL doesn't work?
If you borrow less than $500,000 then LMI is relatively affordable. Under $300,000 LMI is cheap as chips. By buying lower valued properties you can borrow 95% without it costing you a fortune.
About the Blogger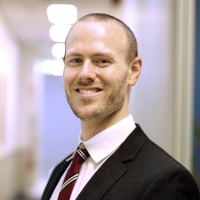 Otto Dargan is a two-time winner of St George Bank's 'Australia's Brightest Broker' competition and the managing director of specialist mortgage broker homeloanexperts.com.au. 
Thank you.

Your enquiry has been sent to a local Aussie Mortgage Broker.

We will be in contact with you shortly.
Opps.

error occurred.
Unfortunately Aussie cannot attend to your home loan related enquiry at this stage as you must be a citizen or permanent resident.
Do you need help finding the right loan for your investment?
What Aussie do for you:
Give expert mortgage advice to help you find great investment loan deals
Help you maximise return by lowering financing costs
Save you time and effort by helping with the paperwork

Top Suburbs
Highest annual price growth - click a suburb below to view full profile data:
latest news