Promoted by Momentum Wealth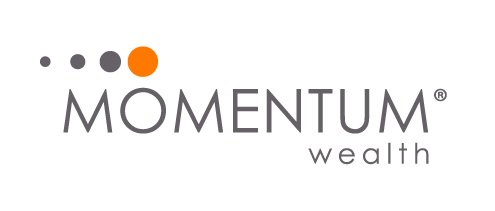 Property investment can be complex and, if done poorly, can also be highly costly. So what do you need to consider to help avoid financial traps and make the process easier?
Property investment requires a diligent approach, a learning attitude and a patient mind. When done right, there's no doubt that it can be a significant wealth creator.
Here are 5 key checkpoints that the first-time property investor should consider before buying.
YOUR MOTIVATION
Property investing is a long-term commitment. Those that want to become multi-millionaires overnight will be grossly disappointed. It's not uncommon for investors to forget to take a long-term view, especially in cooler markets when capital growth on their existing properties slows. The true success comes from holding your property portfolio through several market cycles (and buying successive properties).
YOUR REASON
Know what you want from your property – capital growth or rental yield? Don't get caught up in the buying process without considering this!  If you are aged 20-45 you should likely target properties that grow in value, as this will increase your personal wealth. If you are nearing retirement, your focus should be on properties with higher rental yields as this substitutes your salary and provides more disposable income. You should also consider other, less typical asset classes such as direct commercial property or commercial property trusts, which typically provide higher rental yields than residential property.
YOUR PLAN
Most property investors set out to acquire multiple properties to build wealth and become financially independent. However, the majority will never buy more than one, because they become distracted or 'stuck' in their journey. This is why creating a long-term plan is crucial to help you stay the course. Your plan should function like a strategic roadmap of your investment journey and include your goals, your finances, your risk tolerance and life circumstances. Your plan will have to be updated as your circumstances change and as you move through your investment journey.
YOUR FINANCES
While many first-time investors become fixated by the asset selection phase, the perhaps most important aspect of property investment is your finances. You need to have a firm grasp of your household expenditure to ensure you have the financial capacity to acquire an investment property. Use a budget planner (such as this one) to help ensure you have sufficient disposable income to service the debt on the investment property. If you understand these aspects, you will have a firmer grasp of the type of properties that will work within your financial parameters.
YOUR RESEARCH
First, check where you are gaining your information from. Selling agents are legally obliged to work for the seller, developers will only promote their own stock and some self-proclaimed "property advisors" may be receiving commissions from developers. If you're being offered free property investment advice, this should raise red flags, which is why engaging an independent buyer's agents is beneficial. Research reports such as Momentum Wealth's Property Market Spotlights are a great starting point to begin your research and gain a good indication of macro-economic supply and demand drivers. Use property statistics wisely (they don't always tell the full story!). Finally, be wary of so-called "hot spots" that are touted in the media. Property is a long-term investment and while "hot spots" might sell papers and seem appealing, they come and go so it's best to focus on areas that will perform over the long run.  




If you would like more valuable advice before you buy your first investment property, download Momentum Wealth's free ebook "A beginner's guide to buying your first investment property". This starter's guide was written to help you understand the key fundamentals of property investment and to give you the tools to make smarter decisions about what, where and when to invest.
Be the first to hear the 
latest
 property investment insights