Promoted by Momentum Wealth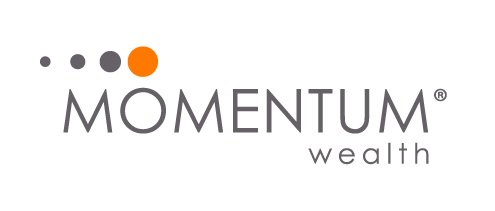 Before choosing a property investment advisor, it is crucial you make sure they are knowledgeable, experienced and have a proven track record of finding top performing properties.
Unlike banking and insurance, the property investment industry is not regulated. This means pretty much anyone can call themselves 'property investment advisor', which leaves both the industry and the investor potentially exposed to biased advice and dishonest behaviour.
To ensure you're engaging a credible property investment advisor, it's essential to complete your own due diligence. Here are 5 questions to ask to help you sort the fakers from the makers: 
1) How do I know you are working for my best interests?
A property investment consultant that does not charge you any fees should raise a red flag. Think about it: if you aren't paying them, who is? The consultant may be taking commissions from developers or sales agents to sell you particular properties. This means that you are not truly their client and the advice you're given is not unbiased.
2) How credible is your company?
A highly regarded property investment firm will be able to showcase their numerous awards for their expertise and service offerings. Look for reputable awards such as state and national industry and business awards, as well as service-specific ones.  Company awards are won by demonstrating superior processes and procedures that set them apart from the competition. They elevate a firm's standing within the industry and give it credibility and authority.
3) Why and how will you recommend a particular property orstrategyfor me?
The key is not to ask whether the consultant takes your personal circumstances into consideration (the answer will almost always be "yes"), but to enquire exactly HOW they intend to do that. Ideally, an investment consultant will map out your investment goals and how best to achieve these depending on your individual circumstances, including your risk profile, financial capacity and life situation. They will use this to recommend properties that suit your position, which will help you achieve your goals sooner.
4) How do you find investment-grade properties?
If a consultant has a stock list of ready-to-buy properties available, that is a usually warning sign. An unbiased investment consultant will source property from the open market, and will utilise a proven research methodology to justify their choices. Ask about the firm's in-house research capacities – do they monitor the entire property market? How do they identify properties that are set to outperform the market? What macro and micro factors do they consider to determine the best investment locations?
5) Can you show me some examples of recent purchases and why you bought them?
It's a good idea to ask your property investment advisor to give you some examples of recently completed purchases and not only show you what they bought, but justify why they bought it. It will give you valuable insights into the process and will also highlight whether or not the advisor takes into account a client's wishes and financial position. 
If you would like a glimpse into the research capabilities of Momentum Wealth and an illustration of how our superior research methods detect A-grade investment locations before other investors find them, read our case study "Property Investment Strategies – Rezoning in the City of BelmontBelmont, QLD Belmont, VIC Belmont, NSW Belmont, WA Belmont, QLD" here and see our investment advice in action!
Momentum Wealth is a research-driven, full-service property investment consultancy dedicated to helping clients build multi-million dollar property portfolios.
We offer a premium, advice-driven service helping clients in the strategic planning, financing, acquisition, development and management of their residential and commercial investment properties.
This holistic service offering provides a one-stop shop for clients to accelerate their wealth and reach their property investment goals sooner.
Be the first to hear the 
latest
 property investment insights