Time and efficiency are essential when you are renovating a property with the intention of selling it for a profit, but what else do you need to do to ensure you succeed?

Blogger: Jane Eyles-Bennett, Hotspace Consultants
Smart property investors understand the importance of time and efficiency when renovating a property so they know to make sure they are well organized before all of the action takes place. Properties that are bought with the sole intention of being remodeled and then sold for profit are usually bought, renovated and then sold in the shortest amount of time possible.
In order to help you get your next renovation job organized and to assist you in managing the job efficiently, we have put together a list of 7 very important factors you need to consider before you get start your renovation.
1.    Don't Blow Your Budget. Make sure you know what your budget is and have all your finances straightened out before you start looking for an investment property to renovate.
2.    Target The Right Kind Of Property. When first selecting the property you plan on renovating, it's important to target properties that will actually increase in value once all of the work has been completed. To do this effectively you should research the area and find out information such as the current demand for properties in that area, the average median price of homes in that area, how much similar properties are selling for and make sure you get an estimation of the expected market value – once all of the work has been completed.
3.    Don't Attempt To sell Before It's Ready. Potential buyers will not be too impressed with a half or even almost finished home. Even if you have plans of a wonderful looking place once it is finished, it is extremely hard to convey what your real intentions to potential buyers when they come to view the property.
4.    Ensure You Make A Difference In The Overall Appearance When Renovating. People like to see a noticeable change in appearance to a newly renovated home. Also, potential buyers of your property may have already viewed the home prior to your renovation. You want to make a noticeable difference from the original appearance as this makes buyer feel like they are purchasing something that is new.
5.    First Impressions Are Everything When It Comes Time To Sell or Revalue. Buyers and valuers will judge the potential of your property based mainly on how you present it when they initially see it.
6.    Don't Forget About The Tax Implications When Renovating A Property. The way tax is treated for investment property expenditure and deductions can be a little bit tricky sometimes. However, it is worth your while to do some research about tax issues and incentives before you start planning your renovation. For example, repairs such as replacing an inlet valve can be considered a correction of something that was already in your home but was worn out or damaged. This would mean the cost of replacing that inlet valve would be fully deductible at the end of the financial year.
7.    Do Not Over Capitalize When Spending. It's extremely important to watch your expenditure and keep an eye on your budget. The last thing you would want to happen is for you to spend more money on the renovation than you will be able to make back at the time of sale.
About the Blogger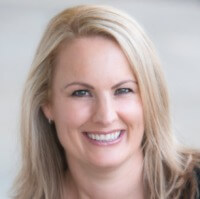 Jane Eyles-Bennett is an interior designer specialising in renovating property for profit. With over 500 happy clients to her name and millions of dollars in extra profits generated for them during her career, her business Hotspace Consultants is who smart property investors turn to for guidance when embarking on a renovation.
Top Suburbs
Highest annual price growth - click a suburb below to view full profile data: