Sometimes (through lack of proper research and planning) you may get stuck with an older property that has so many underlying issues and faults that it may leave you feeling confused about what you should actually do with it.

Blogger: Jane Eyles-Bennett, Hotspace Consultants
Do you risk spending all of that money on renovating the old structure of the building – only to find out that you will never be able to recoup the full cost that you had to spend on doing the renovations in the first place? Or do you just bulldoze the property so you can start fresh with new building plans and design an entirely new house from scratch?
If your property is so old that is a heritage listed property then your decision has already been made for you. It is very unlikely that you will get a permit to knock down the property anyway. But if your property isn't heritage listed then there are a few important things you may want to consider.
The cost of your renovation could be inflated quite substantially by any work done to the original building, that doesn't make any financial sense doing in the first place. For example, if you need to rewire, re-plumb, reroof or do any substantial alterations to the existing building that aren't really going to give you any more usable or enjoyable spaces, then that is definitely not money well spent.
If your renovation starts to run in the $200,000 - $300,000 area then you might want to consider just bulldozing the place and building a new one from scratch. When you are starting to put that kind of money into a property renovation then you can guarantee you did not buy a reasonable property to renovate quickly for profit!
Older Properties Do Have Their Benefits
An older type home can have amazing appeal if the renovation is superbly done. Older homes have a certain charm and character that you just can't build from scratch. The scarcity of such "older feel" type homes - mixed with a splash of modern with the interior design and appliances, can really make the property stand out once it's finished.
Although a heritage listing on your property may prevent you from doing certain renovations or alterations to the property, heritage listings can sometimes add extreme value as well. A property that has been heritage listed may hold some type of significance to that area and this can make the property prestigious and desirable place to live in.
It is always a good idea to consult a renovation and design expert when dealing with any type of older or heritage listed building as it is actually against the law to do certain works on a heritage listed property. This can amount to you losing a lot of money in fines, fees and unnecessary work if a court decision decides to rule against you for anything.
About the Blogger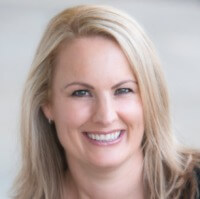 Jane Eyles-Bennett is an interior designer specialising in renovating property for profit. With over 500 happy clients to her name and millions of dollars in extra profits generated for them during her career, her business Hotspace Consultants is who smart property investors turn to for guidance when embarking on a renovation.
Top Suburbs
Highest annual price growth - click a suburb below to view full profile data:
latest news