If there's one thing that creates a huge impact when renovating a property, it's the colours used. And it's not just the paint colours; it's the joinery colours, plant colours, roof colours, tiles, flooring and so on.

Blogger: Jane Eyles-Bennett, Hotspace Consultants
Unfortunately, we can't always start a renovation from scratch – and more often than not, we are forced to work in with some existing colours and finishes that simply can't be updated due to budgetary constraints.
Where possible, it's a great idea to retain well preserved, good quality surfaces that otherwise would not need updating (aside from their old fashioned colour or pattern). There are fantastic resurfacing products out there that can save you an arm and a leg when you know the right situation to use them. Unfortunately though, sometimes these solutions are false economy.
I've made an art of renovating on a shoe-string and I love the challenge of working out where to compromise on the renovation work, without compromising on the functionality or aesthetics of the project in the end.
Regardless of what you update, what you leave as is or what you just resurface, using the wrong colours can be a real deal breaker.
The golden rule these days is to go neutral and this is particularly so for investment property renovations where you generally have no idea who is going to be buying or renting your property. This doesn't mean the design needs to be boring. Far from it. You can create a punchy looking, but still neutral property with cool textures and subtle patterns on tiles, carpet, wall coverings etc.
Here are a few 'rules' about colour that every designer uses; and that you can utilise in your own renovation projects …
To make a room appear more spacious:
Paint all surfaces the same light colour. I like to use a low sheen on the walls and a high gloss oil based enamel on doors, skirting boards and window/door frames

Try to keep your flooring a touch darker than your walls – whether it be carpet, tiles, timber or anything else

Paint the ceiling a lighter colour than your walls so that it appears higher. I always paint ceilings white

Keep fixtures and fitting light and bright and in similar tones to your walls. Add 'punch' with one great feature in each room (splash-backs, fire-places and vanities are good ways to do this)
To make a room appear cosier:
Choose colours from the warm side of the colour wheel (ask at your paint shop for help if this means nothing to you or work with a colour consultant)

A warmer shade used on a ceiling will appear to bring the height of the room down and make it feel cosier

Use darker colours on the walls to visually bring them toward you
A few other tricks:
Make sure you have the correct colour for the space by checking a sample of it at several different times of the day. Notice the huge difference the lighting – natural and artificial – makes. Note: paint turns darker when it dries. It is quite a good idea to consult a professional for your colour selections (paint, tiles, flooring, kitchen/bathroom colours etc since even just a slight wrong colour is accentuated in a larger area
Consider how much natural light a room gets before selecting your colour. For instance a hallway should always be a light colour if there are no windows to provide a good level of natural light. On the other hand, a very sunny room could go a touch or two darker.
We all know the concept that different colours evoke different responses or feelings in people. For the purpose of your investment property you shouldn't need to know these. Just be sure that the neutral colours you select are generally 'warmer' rather than 'cooler'. Compare colours and ask for advice if you're not sure. What looks like a subtle difference on a sample or photo could be a big mistake when the moneys been paid and the job's finished!
When it comes to the exterior of the house, again stay neutral. You may choose to paint it a dark colour which is fine. Remember thought that a deep base paint (the type of paint you will need to use for darker tints) usually costs a bit more than a white base paint.
Use up to 3 different colours on the exterior, and try to tie your choices in with your interior colours (and vice versa).
About the Blogger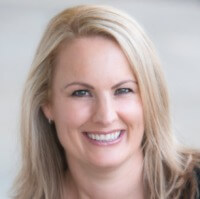 Jane Eyles-Bennett is an interior designer specialising in renovating property for profit. With over 500 happy clients to her name and millions of dollars in extra profits generated for them during her career, her business Hotspace Consultants is who smart property investors turn to for guidance when embarking on a renovation.
Top Suburbs
Highest annual price growth - click a suburb below to view full profile data: