Renovating the home you are going to live in can be an exciting experience. Getting the chance to pick out your favourite materials, paint colours, electrical appliances, fixtures/fittings and to generally put your own personal stamp on something can be a real buzz. However, renovating for pure profit on the other hand can be a little bit daunting at times.

Blogger: Jane Eyles-Bennett, Hotspace Consultants
The design aspect is still fairly important but the monetary factor should always be at the forefront of your mind when making any decisions:
•    How do you make sure that you are going to make a profit?
•    What is the budget?
•    What needs to be done to the property and how much will it cost?
•    How can you maximise your profit potential when making design decisions?
•    Will you stay on budget?
•    Will the property ultimately sell, rent or revalue as you need it in order to make a worthwhile profit on your investment of time and money?
There is a definite skill and science involved when renovating any property for profit and for those new to renovating, it doesn't always end well. There are plenty of horror stories out there from people who have made the wrong decisions throughout their renovation and have ended up walking away with either a small profit (that doesn't justify the time, money and stress you have put into the project), no profit at all, or even lost money.
Be Realistic About Your Renovation
Nothing is ever guaranteed when renovating (particularly when renovating for a profit). But you can definitely give yourself a better chance of prospering if you are able to choose the right property to renovate to begin with.
It's always a good idea to have some sort of checklist when scouting a potential property for renovation. My ideal property to cosmetically renovate for a profit is:
•    15-35 years old
•    Structurally sound
•    Have minimal necessary invisible costs – such as re-roofing, re-wiring, re-plumbing, replacing windows etc.
•    Be either too busy looking (lots of pattern and old fashioned finishes and materials or overgrown garden etc) OR
•    Too plain – for example no landscaping, no contrast in materials or colours
•    On a street where there is a mixture of house styles (e.g. there is only limited value you can add to a 3 bedroom brick house on a street with only 3 bedroom brick houses)
•    Mostly a cosmetic reno with potential to add a bedroom or an ensuite without extending
Other really important factors to consider when renovating a property for a profit are:
•    Did you buy the property at a discount? In this market you generally can't just rely on the renovation alone to return you a good profit. You need to have bought well or have previously owned the property for some time to give yourself a good head start
•    Is there enough gap between the value/cost of your property unrenovated vs renovated (comparative property). I.e. Is there the potential for you to actually make some money from your renovation?
•    Are you comfortable with the extent and scope of your renovation? Never do anything that makes you feel like you're getting in over your head – don't wait too long to ask for help or call in reinforcements if you need to.
•    Are you able to get early access to the property at time of sale so you can get in there and start planning your renovation?
About the Blogger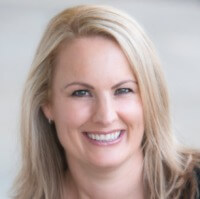 Jane Eyles-Bennett is an interior designer specialising in renovating property for profit. With over 500 happy clients to her name and millions of dollars in extra profits generated for them during her career, her business Hotspace Consultants is who smart property investors turn to for guidance when embarking on a renovation.
Top Suburbs
Highest annual price growth - click a suburb below to view full profile data:
latest news