Knowing when to spend money, and when not to spend money, is one of the most important skills to master when renovating.

Blogger: Jane Eyles-Bennett, Hotspace Consultants
So you've got an investment property to renovate? Or is it your own home you're planning to sell or re-value?
Of course there are thousands of things you COULD do. But how do you work out what you SHOULD do to the property?
Let's assume you're renovating for a profit – whether your own home or an investment property.
The first thing to do is to confirm the probable sale price/reval range. This can be a bit of a stab in the dark, but if you can find a few similar properties in your suburb, but already renovated; you're half way there. Check RP data, talk to real estate agents and trawl through websites to get some clear data for your research.
Make sure comparable properties have the same number of bedrooms and bathrooms and on a similar land size. And preferably of a similar style – but already renovated to a standard you think you might match. If any of these factors are off, make adjustments to your predicted sale price/reval as necessary.
As a side note; I do normally recommend working around the median price for a suburb particularly when selling. That way you have more potential buyers in your pool. However, this means purchasing significantly under the median, which of course can be tricky sometimes.
Start with 8-10% budget and adjust this according to the suburb (drop 1-2% if not a great a suburb) and raise it by 1-2% if a really good suburb. Add a percent or two if you plan to carry out some basic structural works. Drop a percent if you're an experienced renovator and add a percent or two if you're new to renovating. If the property is a real wreck, then you'll need to add a percent and if it's reasonable, then you could subtract a percentage point. You get the idea.
Next you'll need to work out who your target market is (if the property is not your own home). Ask real estate agents if you're planning to sell. Ask Property Managers if you're planning to rent the property out. A good way to find out if you're 'on the ground' in the neighbourhood is to go to property inspections of competing properties so you can see who they are attracting.
From here, you can work out what your target market wants. Making it look nice is just not enough. For instance, young families will want a bath, a fenced yard and open plan living spaces. Retirees can do with fewer rooms, more storage and easy access. Find out what your target market places value in and establish whether your property meets those needs.
If the answer is no, then the first part of your budget needs to spent on fulfilling your target markets' functional requirements.
Once the property is functional for your target market, then you can begin to make it look good.
The tricky part is allocating the correct percentage of your budget to the various elements in the property. How I work is by allocating a certain percentage of my budget and then translate these into dollar figures. For example, I might allocate 20% to the bathroom, 20% to the exterior, 30% to the kitchen and 30% for general improvements. Think about target market needs and how much to spend fulfilling them.
Next I convert these percentages into dollar figures. So if my budget is $30,000 all up, then in this scenario, the bathroom gets $6000 because I've allocated 20% of my budget to it. Work room-by-room to specify what you want to do and what you can afford to meet your target markets needs and the aesthetic requirements of the dwelling.
Often (read: almost always!), the problem is if you don't have enough money to do everything you want.
I'm a big fan of partial renovations which is where, instead of completely stripping a space (kitchen or bathroom usually), you find a way of working with some of the materials and finishes and only replacing some. For example, painting kitchen doors but replacing the bench top and splash-back.
If you can afford a full strip out, then you can of course add a lot more value. However, you still need to make sure you're not over-capitalising.
Read more: 
6 signs a suburb is set to boom: part 1 
EXCLUSIVE: The 6 week property transformation - episode 6 
Can you buy an investment property with no deposit? 
6 tips to avoid becoming emotionally attached to your property 
6 steps to $100,000 passive income 
About the Blogger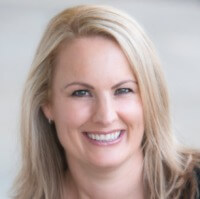 Jane Eyles-Bennett is an interior designer specialising in renovating property for profit. With over 500 happy clients to her name and millions of dollars in extra profits generated for them during her career, her business Hotspace Consultants is who smart property investors turn to for guidance when embarking on a renovation.
Top Suburbs
Highest annual price growth - click a suburb below to view full profile data:
latest news