When thinking about your long-term goals for your investment properties, consider making a plan for regularly implementing small, low-cost renovations.

Blogger: Jane Eyles-Bennett, Hotspace Consultants
Not only does this help your property keep up with the market, it sends a clear message to tenants and prospective renters that you're interested in continually improving the quality of your properties.
Start by making a plan to tidy up property exteriors, either as-needed or on a regular basis. Exterior renovations primarily give you a capital gain as opposed to increased rent, but there's much to be said for perceived value, and the fact that you'll almost certainly attract better tenants.
Overhauling the kitchen and renovating bathrooms are the most obvious ways to increase the value of your rental property. If that's not in the budget, consider 'tricking up' the bathroom and painting the kitchen cabinets or changing the splash-back.
If there are large rooms that can be split, additional bedrooms are always desirable. Consider adding a wardrobe, or replacing the carpets (or going to timber/laminate floors) to improve the aesthetics of the home.
Adding or updating amenities is always welcome for tenants and a good way to increase the rent you'll be able to charge. A dishwasher and washer and dryer are among the top three most desirable appliances for renters. But simply upgrading an outdated stove or adding an air-conditioning unit in the lounge can add value and incentive for your tenants to rent your property.
Finally, don't overlook the small details. Simply having the bathroom tiles professionally cleaned or re-grouted, having the shower screen thoroughly cleaned, and replacing the toilet seats will make the overall aesthetic of your property that much better.
Keeping a property well-maintained certainly increases tenant retention, but investing the time and energy on a few quick and easy renovations will give you leverage to increase your rent, while providing great value for your residents.
About the Blogger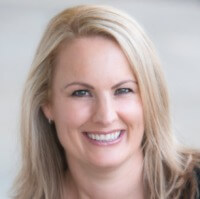 Jane Eyles-Bennett is an interior designer specialising in renovating property for profit. With over 500 happy clients to her name and millions of dollars in extra profits generated for them during her career, her business Hotspace Consultants is who smart property investors turn to for guidance when embarking on a renovation.
Top Suburbs
Highest annual price growth - click a suburb below to view full profile data:
latest news