When you're renovating for investment purposes, you need to watch every dollar and make sure it goes towards increasing the value of your property.

Blogger: Jane Eyles-Bennett, Hotspace Consultants
This is especially true in investment property reselling where properties are purchased, renovated and sold within a brief amount of time in order to provide maximum profit to the investor. In this type of business, you will want to make every dollar of renovations translate to at least twice that in the home's value.
Doubling your renovation money may seem impossible, especially when you read articles that belabour the fact that many renovations do not even increase a home's value by as much as the work costs. However, with a carefully thought out renovation plan and a good understanding of the real estate market, you can do just that. Use these clever tips to get the most from your investment property renovation dollars.
Create a modern floor plan.
Older homes, which tend to be the ones available at deeply discounted prices, often have choppy layouts that include a plethora of tiny rooms. Consult experts on which of those walls are not load-bearing and therefore can be removed. Create a large, open family space by getting rid of spaces such as formal dining areas that are of little use to modern families. Open up a wall of the kitchen so that family members preparing food can be a part of the action. A modern floor plan can make a house appear decades newer.
Update kitchens and bathrooms.
Nothing turns off potential homebuyers than tiny, awkward kitchen layouts or bathrooms that look like they haven't had any attention since before they were born. Every dollar that is carefully put into these rooms has potential to earn twice that back, if you make intelligent purchases. Refinish cabinetry when possible and never buy custom built, consider discount appliances and find a granite supplier that offers low prices on remnants. You can create a dream kitchen or bathroom often for less money than you think.
Make a smart purchase.
Making a profit on your renovation starts with the property's purchase price or current value. If you pay too much for a house or there is simply not enough of a difference between the 'pre-renovation' value and the 'post-renovation' value, it can be difficult to make that up on renovations. If buying, purchase a home that is being sold under value. Properties that require only cosmetic repairs are optimal, though more serious issues can drive down the price of a home to the point that they are worthwhile as well. Know how much renovations will cost before you buy, and stick to your budget.
Buy under the median, sell over the median.
Hovering around the median price range for a suburb when renovating to sell/reval is crucial for a predictable outcome and the highest profit possible. Purchase well under the median if possible, with the aim to sell well over the median. It's less likely a quick sale or predictable revaluation will occur if the expected 'post-renovation' value/expected sale price is too far above what the majority of houses in the suburb are valued at.
About the Blogger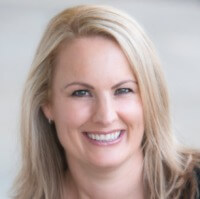 Jane Eyles-Bennett is an interior designer specialising in renovating property for profit. With over 500 happy clients to her name and millions of dollars in extra profits generated for them during her career, her business Hotspace Consultants is who smart property investors turn to for guidance when embarking on a renovation.
Top Suburbs
Highest annual price growth - click a suburb below to view full profile data: