Even if you're not thinking of selling your investment property, when it comes to renovations, it's important to plan your project with prospective buyers in mind. 
Blogger: Jane Eyles-Bennett, Hotspace Consultants
When you're renovating investment property, it can be easy to slip into the habit of assuming that every buyer prefers the same colours, interior design style and fixtures that you do. That is why it is important to keep your target buyer in mind as you plan and renovation work.
You probably chose the property that you are renovating because it was under-priced for its neighbourhood and needed simple cosmetic work. Or perhaps you've owned it for a while and it needs an update before you sell, reval or get new tenants in. While many property investors are great at choosing an investment property to buy, they are not always as thoughtful about the prospective buyers or renters for their renovated property. Consider other homes in the area, what type of home your target buyer/renter may be moving from and what features will be most desired by them.
When renovating property for profit, it is vitally important that you let go of your own preferences and ideas and evaluate what buyers in your target demographic will expect. This can help keep you from going over budget adding features that buyers aren't even looking for.
Define your target buyer
Begin by defining the ideal purchaser or renter of your property. Are you targeting a young family purchasing their first home, empty nesters looking to downsize, or a couple looking for upscale sophistication? Each of these prospective buyers would be looking for something very different, so know which of them you are aiming to sell or rent to.
Evaluate area homes
You have probably already made some sort of analysis of the homes in the neighbourhood when you purchased your property to ensure that it was a good deal. Look at them again and make note of what features they all seem to have – and what they don't. If you have been thinking that a Pizza oven under the pergola would be a nice touch but no other home in the neighbourhood has one, you would probably be wasting your money. You can also relate this to less obvious things like air-conditioning in some areas and dishwashers.
Meet their needs
You want to, at the very least, meet the expectations of your target buyer. If they will be looking for a kitchen that is up-to-date and functional, you do not need to go as far as adding (for example) stone countertops and 900mm wide cooking appliances. You do not want to be missing something that they will need either. Do not watch as buyers leave because your home doesn't have something that other neighbourhood homes are quick to supply.
Modern Interior Design is a factor in the appeal of a property, but if you're renovating to sell or rent out think first about the functionality of the spaces for your prospective buyer or renter.
About the Blogger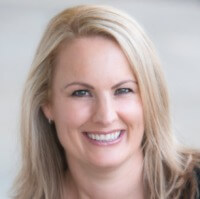 Jane Eyles-Bennett is an interior designer specialising in renovating property for profit. With over 500 happy clients to her name and millions of dollars in extra profits generated for them during her career, her business Hotspace Consultants is who smart property investors turn to for guidance when embarking on a renovation.
Top Suburbs
Highest annual price growth - click a suburb below to view full profile data:
latest news