If you're about to undertake a renovation on your investment property, you need to make sure you avoid the disasters that come with being underprepared. 
Blogger: Jane Eyles-Bennett, Hotspace Consultants
If you are entering the world of property renovation, you may be interested in managing your risk to ensure that you profit in your new venture. Renovation risk management is an important element of property investment. It can be easy to get in over your head and find yourself overcommitted to a project. When this happens, it can become difficult to realise the kind of profit margin that you were originally anticipating.
In order to manage your renovation risk, divide properties into three defined levels of renovation requirements. To begin with, stick to properties that fit into level one. When you feel comfortable at this level and have experienced some success, move to level two and so on. This process of building your renovation management skills can help you to avoid taking on a project that you are not prepared for.
Level one - Beginner
If you have never renovated a property before, begin with a property that is in need of cosmetic changes. Avoid projects that involve getting inside of walls or adding or knocking them down. You will want to warm up with a home that needs fresh paint, flooring, lighting, landscaping and similar freshening up work. At this level, you may consider replacing or refurbishing kitchen cabinetry and adding new countertops. A new kitchen that fits into the existing layout can be a rewarding level-one renovation.
Bathrooms can be improved as a beginner level project by replacing fixtures and fittings while maintaining the layout. New flooring and paint on the walls combined with a new toilet and vanity leave you with an almost brand-new bathroom without the challenges of moving plumbing or wiring.
Interior designers are your friends as you begin this type of work. They can help you with current home design trends and determining which types of renovations will increase the value of your properties the most.
Level two – Experienced
When you feel that you are an expert at level-one renovations and are prepared to move into more complicated projects, you can begin to consider properties in need of level-two work. This step involves reconfigurations within a home's existing footprint. That means you may move walls to improve the layout of a home without increasing the available living space.
Older homes with choppy layouts of small rooms are ideal for this type of renovation. You can make an aged home seem new by giving it an open layout, letting in natural light, and adding some modern conveniences. Consult with an interior designer to make the most of your property's space.
When moving walls, always ensure the structural viability of the home. Add in beams or supports when necessary, and consult an expert if you are unsure if a wall is load-bearing.
Level three – Expert
Level three renovations include complete home renovations and extensions. At the expert level of renovations, you may change almost every surface of a property if it will increase its final value. This level includes renovations of homes that require extensive reconfiguration and cosmetic work. You may also consider homes that have been abandoned or foreclosed and left in poor condition or homes that have had major damage from storms or accidents. In any situation, it will be necessary for you to apply your own expertise and that of professional consultants to determine if the renovations can be completed within a budget that allows a profit.
About the Blogger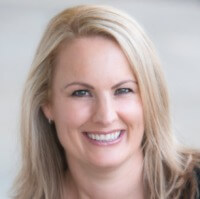 Jane Eyles-Bennett is an interior designer specialising in renovating property for profit. With over 500 happy clients to her name and millions of dollars in extra profits generated for them during her career, her business Hotspace Consultants is who smart property investors turn to for guidance when embarking on a renovation.
Top Suburbs
Highest annual price growth - click a suburb below to view full profile data:
latest news