Reality TV shows like The Block portray a world of renovation for profit where everyone has the chance to get rich quick - so what went wrong this season and what can you learn from their projects? 

Blogger: Jane Eyles-Bennett, Hotspace Consultants
Producers are using the word "reality" loosely with show participants not working within normal working environments and big profits shown as a norm that is easy to achieve. If you haven't watched it, you are one of few. The Block has enjoyed record breaking viewing numbers as they showcased this season's winners, who earned $480,000 (including winners bonus) for their 6 months of work.
The Block challenges contestants to renovate an apartment block. The couple that clears the most profit on their project is declared the winner. Simon and Shannon Voss were the most recent winners, clearing $335,000 on their $1.91 million sale. Coming in second, Chris and Jenna Susetio pocketed $310,000.
The remainder of the contestants earned very little for half a year's worth of labour with two teams recognising profits of approximately $10,000 one with $40,000.
It is rumoured that the show may be named in a lawsuit from some of the contestants who lost money over the course of the shows filming period. The show would like everyone to come away with a picture of big money earned on property renovation, so why did over half of the teams have less than stellar results? If seeing earnings in the six figures has you contemplating a renovation for profit project, consider some of the elements that have plagued the losers of this competition.
One of the most important aspects of property investment takes place before the purchase. Investigating a property, its neighborhood, it's target market and its potential for profit is the surest way to stay in the black. Don't assume that every cheap property is a diamond in the rough.
Don't get in over your head with major renovation issues, especially when starting out. Having to put thousands of dollars into fixing structural damage or electric and plumbing issues can make it difficult to turn a profit (always do your numbers!). Homes requiring cosmetic upgrades and an attractive exterior and interior design allow you to put your money into improvements with visible results.
Be realistic about the end value of your property. Set your renovation budget up front and stick to it. Remember that every dollar you spend is coming out of your potential profit. If a purchase or service will not increase the value of the property by more than the amount spend, consider how to avoid it.
Reality TV shows like The Block give a filtered view of the property investment world. There truly are properties that recognize astounding profits while others fail. The large projects featured in this show cause property owners to have a large investment at stake. This makes it all the more heartbreaking when over $1 million is wrapped up in a property. Consider how much you can afford to have tied up in a single project before taking on a project of this size.
About the Blogger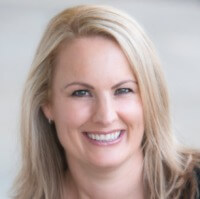 Jane Eyles-Bennett is an interior designer specialising in renovating property for profit. With over 500 happy clients to her name and millions of dollars in extra profits generated for them during her career, her business Hotspace Consultants is who smart property investors turn to for guidance when embarking on a renovation.
Top Suburbs
Highest annual price growth - click a suburb below to view full profile data:
latest news