When you begin a renovation project with excitement and enthusiasm, it can be easy to convince yourself that you can do the entire project yourself - but is this really the case? 

Blogger: Jane Eyles-Bennett, Hotspace Consultants
Who needs the help of professionals when you could save money with a do-it-yourself renovation? Will you feel the same way a few weeks in when you are trying to maintain your career and perform full time renovation work on the side?
While there are many advantages to completing your project on your own, you do need to go into it with your eyes wide open. Understand the pros and cons of DIY before you start.
Project Profitability
Clearly, the main reason for considering DIY as opposed to hiring professional contractors is the money savings that one expects from providing your own labour. Before you start calculating your profits, make sure that you are realistic about the amount you're saving.
You won't be paying any contractors, but you will have holding costs for a longer period of time. Though a crew of professionals may be able to complete a project in a few days or weeks, you are likely to take much longer working as a one or two man show. The mortgage, interest, insurance, and other property expenses will need to be paid throughout this time.
Also consider the extra expenses that you may incur due to your own lack of expertise. You are likely to make more mistakes and create more waste materials than a skilled tradesman would. While this can be difficult to estimate ahead of time, make sure you consider that you may be spending more on supplies and rework.
Reality in the Results
Putting your sweat equity into a project may seem to be the only way to make it profitable. If this is the case, carefully evaluate the project for feasibility. If you cannot hire skilled workers within your budget, a renovation project may not be a viable one.
Consider some of the issues with this constraint. If you are depending upon your own labour in order to bring a property up to selling condition, you are probably counting on results that captivate prospective buyers. Will your handiwork be up to the challenge?
Unless you are experienced and trained in construction and renovation, your work is probably not going to have the professional finish of a skilled tradesman. Will your work impress buyers/renters or leave them doubtful about subpar finishes? If you have doubts about your ability to complete the job to the standard that will be required by your buyers, consider hiring professionals.
Cost Benefit Analysis
Rather than assuming that completing a renovation as a DIY project will be more profitable, complete an evaluation of all of the costs and benefits involved in both scenarios. Your property renovation can benefit in many ways from the expertise of professional interior designers and contractors, but if you are a talented do-it-yourselfer you may be able to cash in on your abilities.
About the Blogger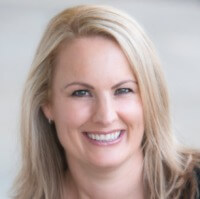 Jane Eyles-Bennett is an interior designer specialising in renovating property for profit. With over 500 happy clients to her name and millions of dollars in extra profits generated for them during her career, her business Hotspace Consultants is who smart property investors turn to for guidance when embarking on a renovation.
Top Suburbs
Highest annual price growth - click a suburb below to view full profile data:
latest news