If you're about to undertake a renovation on your investment property, you should know which improvements are going to yield the best results. 
 Blogger: Daniel McQuillan, executive director, Investwise 
The latest national homebuilding approval figures show that Australians spent $651 million on home renovations and improvements during September 2014 – the highest monthly spend in four years.
With Australians effectively spending over $160 million each week on home renovations, it is critical not to over-capitalise, especially if you are a property investor.
Many first-time investors make the mistake of becoming emotionally attached to their properties and spend money that will not add any additional value to the property.
Based on the selling price of many homes, a recovery percentage can be estimated for each renovation project. This can vary depending on the location of the property and quality of the renovations.
The returns a home renovator can achieve on a renovation, however, vary from location to location, depending on the capital values of the properties and the type of homes in highest demand in the area.
The guide below does indicate that not all home renovations deliver high financial returns and property investors should research carefully before undertaking a major renovation.
Solar panels (90% – 100% return)
Solar panels are becoming one of the most popular home improvements in Australia due to the energy savings they offer. They are also an important selling feature for potential property buyers. A major study by the National Bureau of Research in the United States has found that homeowners who install solar panels and then sell their property recoup 97 per cent of their investment plus energy savings.
Bathroom renovation (60% – 80% return)
Renovating a main bathroom makes sense. If you are upgrading a bathroom, consider revamping it with two hand basins and a separate shower (very popular) and bath. Painting, tiling walls and/or painting ceilings is the least expensive way to improve your bathroom. Use a one-colour scheme to make it easier for buyers to imagine their accessories.
Kitchen renovation (60% – 80% return)
Most kitchen improvements usually offer high returns. The smaller your investment, the higher the potential for recovering costs. If resale value is critical, avoid budget-breaking extras such as state-of-the-art hob, oven or premium countertops. Fresh paint can take years off the perceived age of a kitchen. Select a light, neutral colour. Buyers will pay special attention to cleanliness, layout and storage capacity. Emphasise spaciousness by keeping countertops clear and cupboards well managed.
New room (70% – 90% return)
Be careful not to overdevelop the property for your suburb. For example, adding a third bedroom will be more valuable than a fourth bedroom. However, you may require a study in place of the fourth bedroom.
Master bedroom en-suite (60% – 80% return)
If you want to create a luxurious master en-suite, it's cheaper to modify underutilised areas than to add on, because the roof, foundations and some walls are in place. But if you eliminate a third bedroom in the process, you may find it harder to sell your home. Try to find space elsewhere. You may even decide to build on.
Patio (65% – 75% return)
Outside living areas are popular. Ensuring privacy will make the patio more desirable. A small patio that replaces a crumbling concrete slab can make a positive impact on the sale of your home.
Landscaping (75% – 100% return)
A planting project that improves the front of your home is a good choice if you plan to sell soon. It is wise not to over-plant, as some buyers look at extensive planting as more work than pleasure. The garden should be easy to maintain and always appear neat from the roadside, as this is the first impression that homebuyers have of your home.
Security (75% – 100% return)
Security is a growing issue for many homeowners, and generally, money spent to improve the security of a home will prove to be a major attraction to a large spectrum of homebuyers.
Swimming pool (50% return)
Pools are generally installed by families for lifestyle reasons. However, when they sell their home, they will find that homebuyers are divided on the attraction of a pool, because a large number of people do not want to purchase a property with a swimming pool.
About the Blogger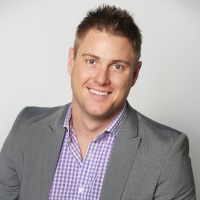 Daniel McQuillan has held senior positions in the property and financial services sector for over a decade. During that time he has gained professional qualifications and a wealth of experience that has enabled him to personally build a very successful property portfolio based on a targeted plan. In 2011, he established Investwise so he could utilise these skills to help other people create wealth through similarly devising a personal investment model that best suited their personal circumstances. As a result of this targeted and personal approach to property investment, Investwise is now one of the fastest growing property investment advisory services in Western Australia.
Further information can be found at www.investwise.net.au
Top Suburbs
Highest annual price growth - click a suburb below to view full profile data:
latest news