My latest annoyance concerns the re-emergence of 'property investment' companies who sell 'house and land' packages to investors under the guise of the company being some sort of advocate for you.
Blogger: Margaret Lomas, host of Property Success, Sky News Business Channel

It would be hilariously funny if it were not so serious - the suggestion that a company which gains substantial commissions from a developer for making each sale is actually on your side in any way is incredibly hard to swallow, but swallow it many investors do, such is their desire to get ahead, or to have the process taken care of for them because they are too busy to do it themselves.
We saw a lot of this many years ago and it sort of went away for a while - many of them because the developers with whom these companies had arrangements went into liquidation or could no longer get the bank to finance their developments. They are back now and the garbage that these so called property investment companies who call themselves 'property advisers', even though they sell property, expect you to believe just grows more and more criminal.
I don't have any issue with buying house and land packages per se - they can be great for owner occupiers, and in some, less common circumstances can present a good opportunity for investors in areas where the underlying growth drivers are definitely there but there is little in the way of established housing. The main concern I have is around those companies who are clear middlemen, yet paint themselves as being advisers and advocates for you, rather than companies making serious money in the form of commissions, both disclosed and undisclosed.
You'll know them when you see them. The properties look great. They sometimes have a guarantee on them - a rent guarantee or some scheme or arrangement such as a 'government' or 'tax' scheme. Mostly, the companies have pretty great websites, with pictures of beautiful people answering the phones or doing the consultations (now, if one of those handsome male models really was the consultant, maybe I'd buy one!!).
The dialogue will be all about you - 'unbiased advice', 'matching your needs' 'providing safe investments', and, most prominently 'free advice'. Make no mistake, you are paying very dearly for this free advice, and as for being unbiased - surely they can't think we are all that gullible? I've seen contracts for the purchase of properties from these kinds of companies which, in the fine print, record $23,000 'marketing' commissions and $3,000 'referral' fees! Now, who do you imagine pays that? Certainly not the developer, as they may have you believe. Make no mistake it's right there, built into your purchase price. I'd be willing to bet a large sum of money that, were you to go directly to the developer, you could negotiate a discount to the purchase price of roughly the same sum!
Then there's the question of where these properties exist. What are the chances that the company just happens to have for sale a property which is in an identified hotspot, and which is also exactly right for your personal circumstances, right at the very time that you are ready to buy it? According to them, all the time, but again, how is this possible? It's more likely that they have stock available from wherever their aligned developer chooses to build them, and the marketing material manages to make it seem like it's the perfect spot for you!
I've been working lately with a large number of people who have been sold property under this very arrangement, and they are now suffering the fallout. Many of them now own properties in areas which are vastly oversupplied, and the promised 'yields' are completely unachievable because there are just too many other properties available. I have one client whose rent return of less than $320 a week falls so far below the promised $440 that she is now in dire financial straits. She has tried to sell but cannot get back what she paid - her original price of $420k (which was well over market value) blew out to $450k as the developer delayed completion so long that the extra interest on her loan, drawn up to make progress payments long before it could receive rent, inflated the loan. She has now found similar properties less than one year old on the market for $370k, so you can see that she is in a difficult position.
It's not an unusual story and one I see far too often.
Remember, these people are clever. In the old days they called them snake oil salesmen for their ability to sell something quite worthless to someone for well over its value. You will trust them and believe their hype. They will make you feel special and as if your investing journey is of prime importance to them. They will have a great story of how giving they are and how their professional guidance will make you financially free.
Be careful. Get someone truly independent to assess the purchase before you sign up. Don't let them do your research - do your own, and make sure it's accurate and provided by a company whose job is to report facts, not sell property.
In my experience, selling property and helping you to buy it simply do not mix. And if there is a middleman company selling the property, you can be almost guaranteed that you will be paying them to do so by way of an inflated purchase price. There is no such thing as 'sharing developer profit', and these companies certainly aren't doing it for free.
And our economy is simply not chugging along fast enough to allow you to pay one cent more than you need to right now. Gone for now are the days of rapidly inflating prices which meant that any extra paid on a property was quickly absorbed and it didn't matter as much - at the moment you need to get the best possible price you can and there is simply no room for you to be paying unnecessary commissions.
About the Blogger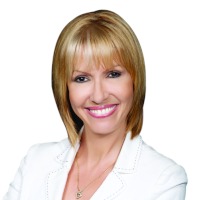 Margaret Lomas is the Host of two weekly property investment shows on Sky News Business Channel 602; 'Your Money Your Call' and 'Property Success with Margaret Lomas' which she creates and produces. Margaret regularly travels Australia summing up the potential of the investing landscape for her popular 'Town Spotlight' where she explores the hotspots property investors need to know about. Margaret is the best-selling author of 6 Property Investment books, including titles such as 'How to Create an Income for Life' and '20 Must Ask Questions® for Every Property Investor.' She has just released 'Investing in the Right Property Now!', a book packed with the latest investing guidelines.
In addition to being the Founder and Director of Destiny Financial Solutions, a company which has assisted Property Investors across Australia through mentor support and education for more than 15 years, Margaret is the past chair and current board member of the Property Investment Professionals of Australia (PIPA). Margaret is a past Telstra NSW Business Woman of the Year and Westpac Business Owner of the Year, and her company was a recipient of the Australian Business Award for Best Value.
Margaret is a qualified financial adviser and investment property adviser; she is Senior Associate with FINSIA - the Financial Services Institute of Australasia - and regularly presents seminars around Australia to new and experienced property investors.
Top Suburbs
Highest annual price growth - click a suburb below to view full profile data:
latest news