Some of the best deals I've experienced in real estate can be obtained from sellers who are in distress.  When you are on the hunt for your next property, keep your eyes and ears peeled for motivated sellers.
Blogger: Sam Saggers, CEO, Positive Real Estate
Surprisingly, the best deals are often easily identified by their agents who use listing terms such as:
Must sell
Desperate seller
Divorce
Deceased estate
Distressed
Motivated seller
As the economic pressure and doom and gloom outlook (presented by the media) brings an increased number of sellers into the market, you will start to see more and more of these types of listings.
When you do find a seller who is looking for a quick sale you will find a golden opportunity to negotiate a deal with the price and contract terms in your favour.
Never be afraid to ask questions like: "Why is your client selling?"; "How long has the property been on the market?"; "What other offers have they received?" Knowing this information will give you a clear idea of how much room there is for negotiation.
Another key factor to remember is that vendors are not the only ones who can be motivated.
Often real estate agents are motivated to get the property sold and off their books. Yes, they are working on behalf of the seller but keep in mind that they don't get paid until the property sells.
Although this is not always the case, agents can sometimes have the influence to encourage the seller to accept lower offers than they originally expected. Especially if the property has been on the market for an extended period of time.
Having all of this information is wonderful, but there are a few things that investors need to remember when searching for property that will benefit their portfolio. I'll cover these in my new blog early next week.
About the Blogger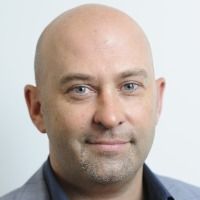 Sam Saggers is the CEO of Positive Real Estate, one of Australia's leading property investment and educational companies and highly sought-after buyers agencies. As a licensed real estate agent in every state of Australia, Sam's passion is assisting people to invest successfully in the Australian property market. He has personally brokered over 1,600 property deals in his fifteen-year career and has helped to educate more than 5,000 people in real estate principles through Positive Real Estate. Sam is the co-author of Think and Grow Rich In Property by Stuart Zadel and How to be in Debt for Millions and Be Happy About itand is currently in the process of writing another book on investing in property in Australia. Sam Saggers is also a keynote speaker on real estate and has recently founded the Property Wholesales Co-operative.
Top Suburbs
Highest annual price growth - click a suburb below to view full profile data:
latest news