A seasoned investor will be able to discern certain features of a market that could mean the difference between a poor investment and a fantastic one – features that would be entirely missed by a novice.
Blogger: Sam Saggers, CEO, Positive Real Estate
Understanding a property market involves more than just knowing the facts and figures about a certain marketplace.
One of the key pieces of the large puzzle of property investing is dissecting the synergies of a marketplace. Synergy can be defined as "the interaction of elements that when combined produce a total effect that is greater than the sum of the individual elements, contributions, etc."
The market has synergistic indicators, and it's synergies which need to dictate the way we invest. People, places and consumer habits are synergies that underpin an area.
For example, if you look at North Ipswich  below, you will find an affordable marketplace and see most people live in houses and not unit complexes and the typical household demographic is around a three-person household.
Obviously then, why would you ever buy a one-bedroom unit in Ipswich?
Conversely, if you research most suburbs in the 4 - 5km radius from Sydney's CBD you will find that house prices are generally unaffordable therefore millions of people in Sydney shop within the unit market and the demographic is heading towards single - double person households.
Ask yourself then, would a house be a riskier investment in Sydney's CBD areas than a unit?
The idea is to understand the connection - the community trend. We need to look into considerations such as "do houses rent faster than units in a certain area," or perhaps "three bedroom properties grow better than two bedroom properties."
Find out, what are the living trends of people, places and habits in the area you are investigating? If you buy within these synergies, you will always have an available exit strategy because people within the immediate community also desire that investment – it resonates well with them.
One of the key educational lessons we help investors with is to understand the synergies within a particular marketplace – a valuable and must-know piece of the property investing puzzle. Once you understand a markets synergies you will easily distinguish between opportunities which are truly promising and those which you probably should not pursue.
About the Blogger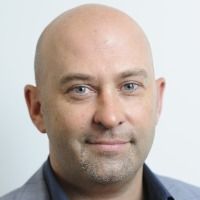 Sam Saggers is the CEO of Positive Real Estate, one of Australia's leading property investment and educational companies and highly sought-after buyers agencies. As a licensed real estate agent in every state of Australia, Sam's passion is assisting people to invest successfully in the Australian property market. He has personally brokered over 1,600 property deals in his fifteen-year career and has helped to educate more than 5,000 people in real estate principles through Positive Real Estate. Sam is the co-author of Think and Grow Rich In Property by Stuart Zadel and How to be in Debt for Millions and Be Happy About itand is currently in the process of writing another book on investing in property in Australia. Sam Saggers is also a keynote speaker on real estate and has recently founded the Property Wholesales Co-operative.
Top Suburbs
Highest annual price growth - click a suburb below to view full profile data:
latest news