There are so many different aspects to buying an investment property that it's very difficult to do it successfully on your own. There are a number of professionals that an investor should choose to help them on the property wealth journey.

Blogger: Damian Collins, managing director, Momentum Wealth

Firstly they need to seek advice from a qualified property investment advisor. A good property investment advisor will determine a strategy for the client based on their needs and circumstances and risk tolerance. Getting the first purchase right is vital, so it's important that you seek the advice of a professional. There is no license required to provide property investment advice at this time, so investors should look to see what qualifications the person has to be providing property investment advice and whether they are a member of a professional association in the area of property investment advice that has a code of conduct for its members. PIPA (the Property Investment Professionals of Australia) has a code of conduct that all their members must subscribe to and they can discipline and expel members who do not live up to the code. The PIPA website should be your first place to look for an adviser.
Some property investment advisors may provide other services than just the property advice. If so, always make sure that they adhere to an industry code of conduct that requires them to disclose exactly how they get paid. If they are recommending a particular property and they are paid by the person selling that property (for example a developer), then you need to be very careful as that is potentially a conflict of interest in their advice to you.
A first-time investor should seek an experienced finance broker who can provide the right finance advice, in terms of budget, costs and structuring. Many lenders have varying products with different features, so choosing a loan on the interest rate alone can hamper an investor's longer-term plans.
Another professional to consult is a buyers' agent. A buyer's agent is engaged by the investor to work for them. They can then search for the property, conduct due diligence and research on the property to ensure there are no nasty surprises, plus will negotiate the offer and see the property through to settlement.
Another important professional is the property manager. Be sure to use an agency with a good reputation. You are placing your trust in someone to look after your very valuable investment. Don't just choose a property manager based on the cheapest fee.
Successful people align themselves with experts who can give them quality advice. Property is no different. If you choose qualified professionals who belong to organisations such as PIPA, you are well on your way to property success.
About the Blogger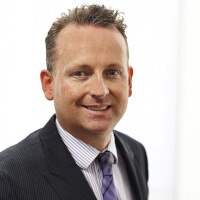 Damian Collins is the founder and managing director of Momentum Wealth, a Perth-based property investment consultancy that specialises in building the long-term wealth of its clients by assisting in the strategic planning, financing, acquisition, development and management of their investment properties.
Top Suburbs
Highest annual price growth - click a suburb below to view full profile data:
latest news