Investors are constantly looking to improve their rents and push up their investment property's returns. Here are six practical items to consider if you're looking to super-charge your rental income.

Blogger: Sam Saggers, CEO, Positive Real Estate
As investors, we're so focused on rental yields that we often forget that both existing and potential tenants view our properties in a different light.  
While we're concerned about our investment property's performance, tenants are concerned about things such as whether or not they would enjoy living in our home.
So how to satisfy both our tenants and ourselves?
Simple. Give our tenants what they want and we'll be helping ourselves out in the process.
The following 5 features should be a part of every property investment you own. These amenities appeal to peoples' basic human desires - a strong motivating factor when it comes to a boost in rents.
1.     Security
Your investment property should have proper locks for windows and doors as well as sufficient lighting. A lock-up garage gives a tenant a greater level of comfort as they know they have both storage and a secure place to put their car.
2.    Reverse cycle air-conditioning
After a long day in the heat nothing quite says "I'm home" like walking into a cool, comfortable room. Would you pay more to have this amenity?
3.    Dishwasher
In today's modern, busy world, something as simple as a dishwasher will encourage a tenant to choose your property over another - even if your rent is higher. In fact, this feature is often a deal breaker for many people!
4.    Lighting
A home with ample lighting is a welcoming home. You want your tenants to be glad to come home. When possible, provide as much ambient light as possible. A property with dark features, including poor lighting does not appeal to the majority of renters.
5.    Privacy
A highly rated feature, privacy for your tenant can be achieved through something as simple as the use of quality blinds and/or curtains.
While these features may seem rather simple - and yes, they are - their emotional appeal will help deliver an increase in your rents with a minimum of effort from you.
About the Blogger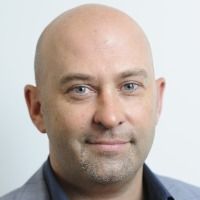 Sam Saggers is the CEO of Positive Real Estate, one of Australia's leading property investment and educational companies and highly sought-after buyers agencies. As a licensed real estate agent in every state of Australia, Sam's passion is assisting people to invest successfully in the Australian property market. He has personally brokered over 1,600 property deals in his fifteen-year career and has helped to educate more than 5,000 people in real estate principles through Positive Real Estate. Sam is the co-author of Think and Grow Rich In Property by Stuart Zadel and How to be in Debt for Millions and Be Happy About itand is currently in the process of writing another book on investing in property in Australia. Sam Saggers is also a keynote speaker on real estate and has recently founded the Property Wholesales Co-operative.
Top Suburbs
Highest annual price growth - click a suburb below to view full profile data:
latest news