Q: I've recently increased the rent on my investment property and am now achieving a gross yield of 6.8 per cent. When can I expect this rent windfall to be followed by a return in capital gains?
A: While rental and house price growth tend to occur in opposing cycles, there is no direct relationship between the two in all circumstances.  Just because you increase the rent on a property does not mean the property will suddenly become worth more.
House price growth is impacted by a range of economic and other influences.  Population growth is one, as is the growth in the median household income, providing more available funds to pay increasing rents when demand is there.  In short, an area needs an abundance of demand influences to ensure that vacancies are consistently low, the area grows and thrives and infrastructure continues to support this population growth.
Sometimes, short term demand due to temporary factors puts a false reading on real demand -   a large project requiring more labour or the sudden but unsustainable success of a single industry are examples of times when rental accommodation sees greater demand and rents rise as a result.  Once the temporary factor goes away, rents return to more normal levels, and this is why an increase in rental yield is not always a reliable factor in determining potential future house price growth.
If the property you have is in an area showing signs of organic growth, has a council supporting that growth through infrastructure provision, a low unemployment rate and a diverse industry base, you can most likely expect to see an increase to your capital value within two years or so of an increase to rents.
Margaret Lomas, founder, Destiny Financial Solutions

Do you have a question for one of our experts? Email [email protected]
About the Blogger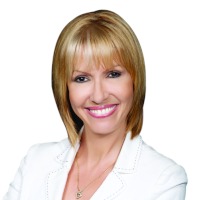 Margaret Lomas is the Host of two weekly property investment shows on Sky News Business Channel 602; 'Your Money Your Call' and 'Property Success with Margaret Lomas' which she creates and produces. Margaret regularly travels Australia summing up the potential of the investing landscape for her popular 'Town Spotlight' where she explores the hotspots property investors need to know about. Margaret is the best-selling author of 6 Property Investment books, including titles such as 'How to Create an Income for Life' and '20 Must Ask Questions® for Every Property Investor.' She has just released 'Investing in the Right Property Now!', a book packed with the latest investing guidelines.
In addition to being the Founder and Director of Destiny Financial Solutions, a company which has assisted Property Investors across Australia through mentor support and education for more than 15 years, Margaret is the past chair and current board member of the Property Investment Professionals of Australia (PIPA). Margaret is a past Telstra NSW Business Woman of the Year and Westpac Business Owner of the Year, and her company was a recipient of the Australian Business Award for Best Value.
Margaret is a qualified financial adviser and investment property adviser; she is Senior Associate with FINSIA - the Financial Services Institute of Australasia - and regularly presents seminars around Australia to new and experienced property investors.
Top Suburbs
Highest annual price growth - click a suburb below to view full profile data:
latest news