With a key driver of affordability, this area identified is certainly an interesting one, promising future buyer demand and strong interest.

Blogger: Sam Saggers, CEO, Positive Real Estate
North Rocks has a lot going for it. It is RP Data's number one investigated suburb. The key driver is certainly its affordability, especially when compared to surrounding areas. In fact Northrocks, is some $130,000 cheaper than West Pennant Hills and Carlingford that neighbor the suburb, but the area is actually very similar in many ways.
Basic human nature is to find value and this area is now a real gem.
North rocks, carries no stigma. Its not a former undesirable area, turned hot spot based on urban renewal. It actually just the ripple effect of families seeking value for money that is driving the demand, and for that reason, it is surely becoming an aspirational suburb for many.
If you cannot afford the Lower North Shore, or the higher prices of the Castle Hill area, which some may argue to be over priced, then North Rocks is a great find.
There isn't a lot of over development in the area, and high-density properties are rare. The higher dense pockets are actually on the other side of Brien's Road, in the suburb of Northmead, closer to Parramatta.
Average prices for a good home are $680,000; this will get you a four-bedroom home in a good condition on a larger block.  Which is according to eyes of society is "The great Australian Dream".
The demographic of buyers, is certainly buyers trading in their first home and searching for a second home and a suburb to raise a family. This group of people, usually in their mid 40s, is actually in their highest peak level of earnings in their life cycle. In other words, they are well paid, usually cashed up and ready to buy. This creates the perfect storm for a property market place.
One reason, buyers are flocking to North Rocks, is without doubt its central access to great Schools. This includes, private and catholic educators such as Loreto Normanhurst, Tangara, MLC College, The Kings School, and North Rocks is even home to the best school in the State for the last 20 years, being the sought after James Ruse, which is a selective school that year in year out, produces the top intellects for the state.  Nearby Baulkham Hills high, is also considered to be a top state school.
North Rocks is well placed, its economic opportunities include, easy access to Parramatta CBD, which is the 6th largest economy in Australia, access to North Ryde Tech and Business Parks and the Castle Hill business community.
There is certainly interest form the Asian Australian community, who are adding extra pressure to the demand for the area. Carlingford and Eastwood have been past aspirational suburbs for Asian buyers, it seems the baton has now been past over to North Rocks.
It's better value, it has better economics, and better social elements that most families want. Schools and good well priced homes, even Shopping Centre's such as Westfield's are in the Suburb. What's not to love about North Rocks!
About the Blogger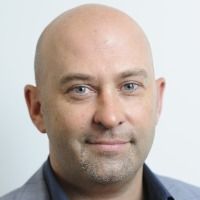 Sam Saggers is the CEO of Positive Real Estate, one of Australia's leading property investment and educational companies and highly sought-after buyers agencies. As a licensed real estate agent in every state of Australia, Sam's passion is assisting people to invest successfully in the Australian property market. He has personally brokered over 1,600 property deals in his fifteen-year career and has helped to educate more than 5,000 people in real estate principles through Positive Real Estate. Sam is the co-author of Think and Grow Rich In Property by Stuart Zadel and How to be in Debt for Millions and Be Happy About itand is currently in the process of writing another book on investing in property in Australia. Sam Saggers is also a keynote speaker on real estate and has recently founded the Property Wholesales Co-operative.
Top Suburbs
Highest annual price growth - click a suburb below to view full profile data:
latest news