The idea of gentrification, is to find a fairly run down area where local aspirational residence go through a period of restoration, that actually leads to lower income people leaving and a  new demographic entering the market.

Blogger: Sam Saggers, CEO, Positive Real Estate
In New York, Tribeca and Chelsea spring to mind. 20 years ago you could have bought an entire city block for $1m, now you could not even afford an apartment on that budget in these areas.
In Sydney, this has been so relevant in the inner west, from the working class Balmain, that 30 years ago, was rife with crime, now homes are worth millions and Sydney's chardonnay millionaires own them. The latest craze that still has room to grow is St Peters and Dulwich Hill, where many lovely historic homes are going under major change.
But where else is experiencing a new vibrancy that is changing the landscape of people, habits and housing.  Remember we are looking for an Ugly Duckling that may just go through dramatic cultural and economic change.
Today, drive around inner Sydney and its easy to notice the changes to Alexandria/Green Square and Harold Park, the change could be argued as urban renewal and not true gentrification, as of course publically listed companies such as Mirvac are pushing a new level of housing in these zones. The inner west has in recent times lead the change culturally; these areas have been principle homes for Italians, Portuguese's and the Greek communities. The wonderful cultural elements these communities have brought to these areas will always remain a legacy and have helped drive a middle class to drive change and enhance these areas for the greater good of all. For-example, I'm sure you have all heard of Leichardt otherwise known as little Italy, famous for its fine foods and great Italian lifestyle.  But where else is experiencing wonderful change?
How about "PIND"... ever heard of it?  Well it's time to get out of your current comfort zone and explore the new urbanization the world is experiencing. The epi center for the Indian community in Australia is - Harris Park. It has recently developed into a hub of Indian diaspora. Indians call Harris Park "PIND" or little India.  There are over 18 Indian restaurants, music and merchandise shops. Harris Park is well known for Indian cuisine and grocery stores. There are also various restaurants and food stores in the area representing a range of different cultures including Lebanese, Greek and Italian.
Housing in Harris Park, ranges from the Historic to the new unit market. Its locality is so close to the economic epicenter that is Parramatta, it makes it a mecca for investors, seeking good rents, great growth and dynamic demographic drivers putting pressure on housing. 50 Years ago, no one thought an area famous for Italians such as Leichardt would become such an aspirational suburb. The momentum has shifted. Maybe Little India will be the next hot spot. With 1 Billion Indians on earth and an ever-growing dependence on one another's economies plus fast growing intra-country migration. Don't be fooled! This area's gentrification change just may be the next hot spot.
For many years Blacktown was considered the high crime capital of Sydney. But lately something has changed for the better. This is known as a "tipping point". Everything has a tipping point, it's a time where change occurs in an area, and that area is never the same again.
No one really knows when Blacktown's tipping point was - the point where it changed from a significantly undesirable area to an area slowly but surely removing the stigma of its past and looking to a bright future. Sports fans claim it to be the work of AFL, Blacktown being the new home to the Greater Western Sydney Football Club, state planners claim the M2 Freeway as the reason for the renaissance of the area. On a good day, Blacktown is mere 25 mins drive to the CBD (Not Peak Hour). Local government would argue that Blacktown's tipping point changed alongside the change in attitude of its council, which has shown lots of energy and ambition in advancing the area's amenities and employment potential.
The 3 market drivers that often change an area for the better in real estate include better economics, this is certainly been seen in Blacktown with bigger business choosing Blacktown as a preferred area to operate, this injection and confidence maybe based on the second driver of change, being population growth. Blacktown is now one of the fastest growing cities in Australia. This leads, to a new zone of wealth, increased wages and change. This, of course, is the final piece of the puzzle that sees an area enhance itself for the better and eventual gentrification to occur based on more wealth changing the market landscape.
In 20 years- will Blacktown become the next Castle Hill, as a district that's lost its stigma that offers much and is considered very desirable? By all accounts, 20 years ago Castle Hill was a mere joke, yet today homes are as aspirational like any well considered suburb in Sydney. For me, Blacktown is the next Hills District.
About the Blogger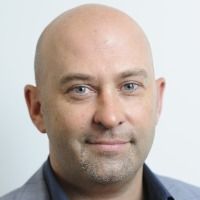 Sam Saggers is the CEO of Positive Real Estate, one of Australia's leading property investment and educational companies and highly sought-after buyers agencies. As a licensed real estate agent in every state of Australia, Sam's passion is assisting people to invest successfully in the Australian property market. He has personally brokered over 1,600 property deals in his fifteen-year career and has helped to educate more than 5,000 people in real estate principles through Positive Real Estate. Sam is the co-author of Think and Grow Rich In Property by Stuart Zadel and How to be in Debt for Millions and Be Happy About itand is currently in the process of writing another book on investing in property in Australia. Sam Saggers is also a keynote speaker on real estate and has recently founded the Property Wholesales Co-operative.
Top Suburbs
Highest annual price growth - click a suburb below to view full profile data:
latest news