Part of gentrification, is changing peoples' thinking about an area. If you the think of North Ryde in 2013, the area is well known for its business parks and tech companies. So when did the change begin?

Blogger: Sam Saggers, CEO, Positive Real Estate
Driving down Epping Road, through North Ryde, 20 years ago was certainly a different experience. In fact, it may be hard to believe, but either side of Epping Road had possibly that last urban paddocks in the CBD - it wasn't uncommon to see horses and the odd cabbage patch as you commuted! Of course in 1993, It was a time where we all had pagers, Polaroid cameras, video cameras and brick mobile phones, and while all these gadgets have been replaced by just the one, being the iPhone, North Ryde has innovated from the last of Sydney paddocks to a modern day business centre and a fantastic family area, with great schools and amenities.
North Ryde was built around post world war housing, in fact the community was based around there retired serviceman who were granted houses for service. Today North RSL is one of the biggest of the RSL and its land holdings are large by normal standards.  The area's calibration of gentrification began around 1995, when an aspirational middle class began tearing down the post war housing and replacing it, with the Mc-mansion home. As the area morphed, so began its gentrification, unlike its sister suburb Ryde, that carried stigma, North Ryde attracted families looking to build a family lifestyle at an affordable rate.
The area has been continually improving and it is, in fact, a gentrification marvel. The areas' improvements are staggering. Today Coxs Road Shops North Ryde, (a back street strip road), provides a wonderful community feel for all the communities basic needs. It's got lovely coffee shops, delis, and organic fruit shops, butchers. Just about everything you need as a local. The feel is fantastic. The words, safe, community and care spring to mind.
In more recent times, the area has significantly improved itself with the addition of Train Stations is Macquarie Park, the upgrade of the Lane Cove Tunnel, the ever expanding and improving Macquarie University, the tenacity of Macquarie Shopping Centre and the involvement of international hotel groups choosing to locate themselves in the area. It's now a mecca of business and lifestyle.
Homes in the area are still reasonably affordable, but it's now an upper middle class area and 75 per cent gentrified, a thing that started in the 90s and is nearly done. The lesson is of cause is the scope of change that an area can deliver. A good home in 1993 was $350,000. Today you may be paying a million dollars. Wouldn't it be great to find the next North Ryde?
About the Blogger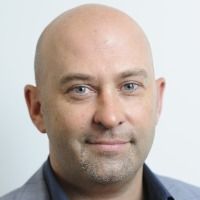 Sam Saggers is the CEO of Positive Real Estate, one of Australia's leading property investment and educational companies and highly sought-after buyers agencies. As a licensed real estate agent in every state of Australia, Sam's passion is assisting people to invest successfully in the Australian property market. He has personally brokered over 1,600 property deals in his fifteen-year career and has helped to educate more than 5,000 people in real estate principles through Positive Real Estate. Sam is the co-author of Think and Grow Rich In Property by Stuart Zadel and How to be in Debt for Millions and Be Happy About itand is currently in the process of writing another book on investing in property in Australia. Sam Saggers is also a keynote speaker on real estate and has recently founded the Property Wholesales Co-operative.
Top Suburbs
Highest annual price growth - click a suburb below to view full profile data:
latest news