In my last blog I wrote about Castle Hill and we got some interesting responses. Let me explain my thoughts in more detail.

Blogger: Sam Saggers, CEO, Positive Real Estate
Sorry about my choice of words, "Mere Joke". I was hoping to convey that twenty years ago, Castle Hill was a community that was rather hard to get to from the Sydney CBD. I was also referring to the failure of basic services in the area back then. I spent a lot of time out that way all those years ago, and use to find the area frustrating to get to and, in a way, disconnected. The change and gentrification over the last 20 years has improved the area and made it very aspirational. Yet, let's face it, there is always more that can be done. Over the last 20 years the NSW state government hasn't exactly done anyone any favours. But let's focus on the successes of the area.
Several factors have led to this growth, including the ever evolving Castle Towers Shopping Centre. It has been redeveloped in three phases over the last 20 years and now has two department stores, as well as two Event cinema multiplexes, a new library, community centre, and unit apartment building on it's upper floors. Along with the benefits of having these facilities for local residents, the council launched "Sydney's Garden Shire" project in 2008, which included the beautification of Showground Road and turning parts of Old Northern Road into pedestrian-only public domains for cafes and eateries. This has had a major cultural impact on the area by connecting the community and making it more cosmopolitan.
Residents of Castle Hill also have the benefit of an expanding educational network. The main Catholic schools, such as William Clarke and Oakhill College, have shown large growth over the last ten years with improvements including more sporting grounds, improved science labs and larger library facilities. These private schools are catering for the hills area. Castle Hill is also in close proximity to the top two academic selective public schools being Baulkham Hills High School and James Ruse. It says a lot for the area's growth.
In 2009 the Norwest Business Park and Private Hospital were opened, which created a mini city with the Hills District. Norwest currently has 20 main buildings with anchor tenants Woolworths and Capital Finance. Norwest Business Park has grown to accommodate over 20,000 employees with expansion expected to increase capacity to over 35,000 employees by 2031. The complex also includes a hotel and a selection of restaurants.  
In the past The Hills District has predominately relied on private vehicles for transport, however, the M2 motorway has made a big impact by introducing a public service option with dedicated bus lanes, and the proposed North West Rail Link, which will be bigger again. The rail link is a proposed 23km rail link from Epping to Rouse Hill that will include Castle Hill, Norwest and Bella Vista. The area surrounding these new stations is predicted to provide 27,400 new homes and 45,500 new jobs over the next 15 years. Being only 30km from the CBD any transport infrastructure improvements, especially to the Norwest area, would be invaluable in terms of employment, property prices and future growth.
Twenty or so years ago, Castle Hill was considered a satellite area.  It's demographic was mainly working class people, and housing was mainly affordable acreage. Over the past two decades, there has been a significant growth in the Norwest corridor that has transformed Castle Hill to the administrative centre of the Norwest corridor and Hills District.  This has shifted the demographic to a massive increase in professional, white collar workers. Incomes are up and so are house prices in the area.
The change in housing also appeals to the white collar worker. From working class farms, the area has transformed into large luxurious new homes with manicured estates, which are impossible to provide anywhere else in Sydney due to the housing density of inner city suburbs. This is appealing as it offers a luxurious lifestyle that suits young families.
About the Blogger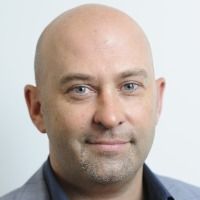 Sam Saggers is the CEO of Positive Real Estate, one of Australia's leading property investment and educational companies and highly sought-after buyers agencies. As a licensed real estate agent in every state of Australia, Sam's passion is assisting people to invest successfully in the Australian property market. He has personally brokered over 1,600 property deals in his fifteen-year career and has helped to educate more than 5,000 people in real estate principles through Positive Real Estate. Sam is the co-author of Think and Grow Rich In Property by Stuart Zadel and How to be in Debt for Millions and Be Happy About itand is currently in the process of writing another book on investing in property in Australia. Sam Saggers is also a keynote speaker on real estate and has recently founded the Property Wholesales Co-operative.
Top Suburbs
Highest annual price growth - click a suburb below to view full profile data: