With record low levels of interest rates once again occurring housing affordability has improved.  The result of this is market sentiment and media commentary is also now taking a positive flavor toward property and the prospect of property values increasing, so is it time to think about adding to your portfolio? 

Blogger: Ben Kingsley, Property Investment Professionals of Australia (PIPA)

A decision of this financial magnitude should not be undertaken on a hunch or a whim or because others are jumping, is my professional view.  I've always been an advocate for buying your next investment property when you can afford it, and not just because everyone else is getting onboard.
Buying investment properties to build wealth is very much a long term venture.  Some say over 7 years is their idea of long term, my idea of long term is 30 years or indefinitely, as the rental income is going to be just as important in retirement as the growing value, as it will replace the  income you currently earn through working.
Now is certainly the time to assess the value of your existing property, plus the value of your home to establish the level of equity you have available to access and use to assist in securing your next investment property.
In addition to this you will need to understand the level of income and outgoings you currently have to establish what surplus level of income you have (including the rental income of the new purchase). 
This will enable you to understand the borrowing power you have available to you so you can determine the purchasing power you hold.  Furthermore you must also ensure you have allocated some income for provisioning for items that will require access to some of your future cashflow or savings during the period that you are holding your investment (longer term).  Examples of these may include, school fees, new car, holidays.  They are items that usually have a big impact on your cash flows.  Note: The equity you have in property may also be able to be used to assist in managing your cash flow needs and future provisioning, as your go about building further wealth.
Once you have established you are in a position to move forward, it's best to have someone review these numbers, who has experience in this area, such as your property investment advisor, accountant and finance broker.  Within their professional discipline, they will be able to double check your numbers and advise you on things such as lenders interest rates and taxation matters in regards to the best loan structuring required and in which vehicle you should purchase the property in (i.e. Personal names, trust etc).
There is no doubt there are going to be great investment opportunities in the market place in 2013, but you need to act wisely and get professional assistance to ensure you maximise your return on your investments over the long term. 
Professional advice will most likely be the difference between an 'OK' outcome versus an 'Outperform' outcome.  And over the long term, that could amount to hundreds of thousands of dollars in net wealth—gained or lost!
Contact this Blogger Immediately
About the Blogger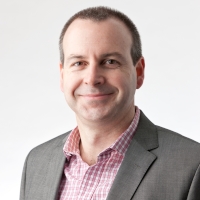 Ben Kingsley is the Founding Director of Empower Wealth and Chair of Property Professionals of Australia (PIPA). A qualified Property Investment Advisor (QPIA), Ben is a Licensed Real Estate Agent in (VIC), (NSW) & (QLD), a Licensed Finance Advisor, holds an Associate Diploma of Business and has become one of Australia's leading experts in residential property investing.
Ben is a regular media contributor and keynote speaker featuring at the Home Buyer and Property Investor Expo and CPA development sessions around the country. He appears regularly as a panellist and commentator on Sky Business News 'Your Money, Your Call' and Melbourne Property TV. Ben also provides content many of Australia's leading Property and Money magazines and online news providers.
Top Suburbs
Highest annual price growth - click a suburb below to view full profile data:
latest news