Lately I've been engaged to help more and more home buyers. We have always worked with investors and a smaller blend of home buyers, however with interest rates this low and market conditions moving upward, many first home buyers, upgraders and downsizers have made the decision to purchase – and have come to see me for help.
Blogger: Cate Bakos, director, Cate Bakos Property 
Interestingly, more than 90% of home buyers get stuck at the onset of the process. They realise that what they are looking for is hard to find. Why? They may feel that everything they like is outside of their budget. They may feel that everything they are looking at is not the size, style or quality they'd prefer. Either way, the four key jigsaw pieces that need to fit together aren't fitting. I call this puzzle the Magic Quadrant. Getting it right is so simple, but it's not always easy.
Every single search consists of four key elements (or pieces of the jigsaw puzzle). Only one piece needs to change for the entire puzzle to fit together nicely.
We say to every client who is stuck with their brief, "just change ONE of the jigsaw pieces. Tell me which one you are prepared to be flexible on."  Every buyer has their own set of priorities – so what one person may be prepared to sacrifice, another won't.  Here are the pieces of the puzzle that we have the option to adjust in order to make it all fit together: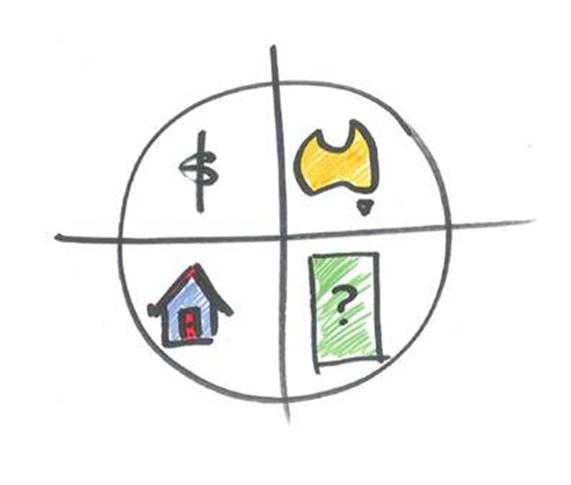 First is price. In most cases, price is the element we can't really adjust. Nor do we try to adjust our client's maximum purchase price. As advisors, we work within the parameters we have and price is often a non-negotiable. For those who can move their price however, a new (higher) price limit means that other improved options can become a reality for their search.
 
Second is location. This is the jigsaw piece which is the most popular for my clients to be prepared to change. For example, I have had buyers who were mad-keen on Blackburn, yet every 3BR property which suited them was above their price band. I suggested they change their search band just a few kilometres east and explore Vermont as an option. In their case, they were delighted to find an established suburb which offered similar style properties and matched their budget. This (often) subtle change to a wishlist can make a significant difference and in all cases, enables buyers to retain the size, style, floorplan and quality of property they are after, yet at a discounted price tag to the suburbs which are precluding them from finding their home.
 
Third is land size. In all good, established suburbs in our metro areas, the land component is usually the most significant item of value when we separate the house from the land. When we are prepared to sacrifice some of the land our dream-home takes up, we can buy in areas where ordinarily our budget would not permit, just by settling for a home on a half block as opposed to a full block. This option is not a viable alternative for everyone – but it certainly is for some. Downsizers who don't want the pressure of a large garden, or professionals who don't have time (or a need) for land can have their dream home on a subdivided block in their chosen area. It's a great option for anyone who has 'good land size' at the bottom of their wishlist.
 
Finally, quality of the home completes the jigsaw puzzle. Like land size above, it's not for everyone. For many buyers, the mere thought of having to live through a renovation or worse still – do the renovation, is a nightmare. But for buyers like me who are handy and have a partner who is trade-skilled, it can open up all kinds of opportunities in markets where price would usually have precluded them from affording. Not only that, but adding value by clever improvements or renovations can have a positive effect longer term – particularly if the buyer is also an investor.
About the Blogger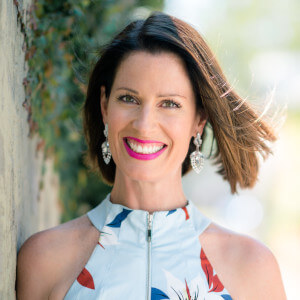 Cate Bakos is an independent buyers advocate, a qualified property investment advisor, and owner and manager of Cate Bakos Property.
Top Suburbs
Highest annual price growth - click a suburb below to view full profile data: