Back in mid 2010 my husband and I were keen to expand our investment portfolio into Queensland.
Blogger: Cate Bakos, director, Cate Bakos Property 
 I took some time out to strategise, investigate and look at the growth drivers that all of the many exciting cities offered. I considered inland towns, coastal cities; basically everything which had a stable population over 20,000, had infrastructure to support growth, featured multiple major employers and had a good balance of government jobs, health, education and other diverse employment. On my shortlist featured coastal cities like Townsvile, Bundaberg, Rockhampton and Gladstone. Little did we know what was in store for Gladstone.
With a little bit of further reading and delving into port projects, LNG expansion plans and opportunities for the broader area, I decided upon Gladstone and put my money where my mouth was. I found a 3BR house with carport in the 'rougher' part of town towards South Gladstone. Shops, rail, pubs and all that a prospective tenant could want  was incorporated into my decision and I signed an offer for $232,000 and promptly made my $1000 deposit (as you do in Queensland!) My tenant was keen to stay on and was paying $240pw.
The purchase took place one week before our federal election. The funny thing about a looming federal election is what it does to the majority of investors…. It makes them cautious. They tend to sit on their hands, shelve their investmemt plans and wait it out to 'see what happens'. I took the opportunity to buy well and I ran with it. One week later we had our first female PM voted in, and a fortnight after that the LNG project announcement for the Port of Gladstone was announced. I was hopeful for a multi-million dollar announcement; the scale of the project in that phase was $15B. Settlement was scheduled for October and by the time the property settled the rent was recommended to rise by $40 to $280pw. I suggested to my new property manager that perhaps we should lock in the tenant and offer a 12 month lease. Her reply was to leave it periodic; because the rents were rising so rapidly and the vacancy rates had crashed to zero – we would fall behind if we locked in the rent. So every six months our tenant was issued an increase and we kept up with market rents. We reached $450pw mid last year – and whilst this was a real bonus for my husband's and my portfolio, we were also well-aware that FIFO (fly in-fly out) settlements were established, developers had pounced on the area and virtually developed all of the outer west, magazines were full of appealing ads beckoning investors to put their money into this booming city, and spruikers were having a field day with their off-the-plan developments. I knew from experience that the good times couldn't just keep rolling on.
It was no surprise earlier this year to receive a real estate newsletter from our managing agency warning investors that rents were dropping, vacancies were ballooning and demand for housing was back to pre-2010 levels.
Our tenant gave notice in June (no surprises to us… she could consider the more attractive options elsewhere in the town now that rents were dropping), and the first action I took was to call the property manager and source some good information about where the new market rent sat. Based on market conditions, comparable properties and some good solid advice, we advertised the property for $340pw and got a new tenant within 10 days. After all, hanging out for a higher rent could have cost me more in the long term if the vacancy lingered. All in all, we sustained a 22 per cent drop almost overnight on our investment property. Now don't get me wrong, I'm certainly not complaining. We bought well, bought at the right time, bought for all of the right reasons and enjoyed the fabulous sunshine while the LNG project commenced. But what our experience goes to show is that the good times don't go on forever, and for every investor who did buy well, I know that some believed the hype and bought at the peak of the market. For those who paid $400K or $500K for their investment properties, their 22 per cent decrease in rent would be really hurting them right now.
The moral of this story is that investors should be well-aware of the risk they take when they buy into a boom town. If their cashflows can cover negatively geared assets, or if they aren't dependant on the steadily increasing gains, they may well have a similar experience to us – which can only be described as a happy experience. But for those who bought into Gladstone for different reasons for us (to ride the LNG boom), times aren't looking up yet for Gladstone investors who secured properties more recently I'm afraid.
About the Blogger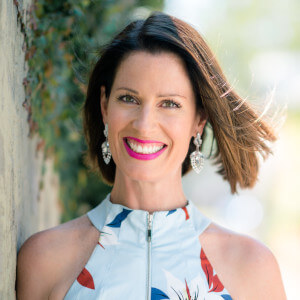 Cate Bakos is an independent buyers advocate, a qualified property investment advisor, and owner and manager of Cate Bakos Property.
Top Suburbs
Highest annual price growth - click a suburb below to view full profile data:
latest news