Should I invest in a house in a regional area, or spend the same amount of money on a unit closer to the city?
Everyone needs somewhere to live, and if the rent is reasonable, houses will attract tenants who are families, and therefore not likely to have a high turnover. If selected correctly, this type of property will appreciate in value.
However if the property is not located in a high-growth area, the capital growth may not be adequate to justify this.
Also houses usually generate negative cash flow and cost more to maintain, but if you can handle the costs it's an excellent choice.
Units are ready to be rented out, especially to young people who have just moved out of home.
The problem with units is you are in direct competition with the rest of the landlords in the same building, and your ability to rent is determined by how low your rent is in comparison to other units within that block.
The calibre of the property and location of the suburb will determine the quality of the tenants, and the number of vacancies you have.
Victor Kumar, director, Right Property Group
About the Blogger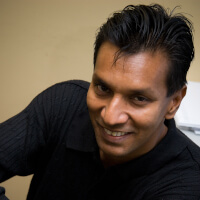 Nearly 15 years ago Victor and his wife came to Australia from Fiji with just $4,500 in their pockets. They worked hard as radiographers but realised this was not the way to prosperity. Victor embarked on a process of building wealth through property. He has amassed a substantial property portfolio, and is still actively buying and renovating property. His recommendations are based on what works in today's market, not what used to be effective a year or more ago.
Victor's experience, finance background, and financial planning qualifications mean he is well equipped to negotiate with banks – helping them find ways to say "Yes". He has also invested significant time and money in learning from other property investment experts and knows how to make a portfolio work.
Of course, Victor has made a few mistakes along the way but these have made him wiser – and he'll let you learn from his mistakes so you don't need to make them. His goal is to help you achieve your financial goals by sharing his extensive knowledge about financial structures and investment property.
Victor is now sought after as a keynote speaker at several property investment seminars and is acknowledged by his peers as an expert in the industry.
Top Suburbs
Highest annual price growth - click a suburb below to view full profile data:
latest news