Australian property prices are some of the highest in the world, which can make the American property market look cheap and tempting for real estate investors. Keep in mind a fifth of properties in America are vacant.

Blogger: Sam Saggers, CEO, Positive Real Estate
A lot of real estate experts are recommending investors go overseas for "great returns". The North American property market being spruiked as a wonderland for investors. Before you go down the rabbit hole, I suggest you take a long hard look at the risks facing Australian investors when participating in an international market, particularly in the United States. If you want to invest overseas, you need to understand the market mechanics. Take time out to do your research and think – how will you rent it? How are you going to service the property from Australia? If you don't understand the US real estate market really well, then you are likely to be caught out.
Mortgagee in Possession
The mortgage system in America allows for lots of liquidation sales. A consequence of this is that houses worth half a million just three years ago are now on sale for $1. While mortgagee in possession is an opportunity, it is also a risk. While the US may offer some great opportunities, they are few and far between.
Underperforming Markets
Investors need to think carefully about where to buy. The US is a huge nation with a population of over 313 million people. Compare that to Australia's population of 23 million and you can see that you are working with a much larger economy. There are going to be undesirable areas for investing and, unless you're living in America, it's doubtful you'll know where they are. Australia has only five major cities with populations of over 1 million while America has 42 or more cities with populations over 1 million. Investors need to do their research to find out which cities are performing.
50 States and 50 Sets of State Laws
Another thing to remember is that each state has different laws, and some of the differences are mind blowing. Lending is easier in some states then others. Weaker states have lower house prices, which are enticing, but this often means the state economy is facing challenges or in some cases are completely insolvent.  You must understand the trends, as they will be vastly different to the Australian market.
Losing Your Property to A Lien
If you owe a debt in the American market, a person can lodge a 'lien' against your loan and tip your home into mortgagee in possession. The lien gives the lodger the right to take your home into possession if you don't pay that debt. Contractors (tradesmen) have the right to lodge a lien on your loan if they haven't been paid in full for their work. This is a huge risk for overseas investors that rely on property managers to employ contractors to maintain the property. If your property manager has created a debt and hasn't informed you, or you are unable to pay the debt, you are at high risk.
Keep an eye out for my blog next week where I'll give you some more things to look out for.
About the Blogger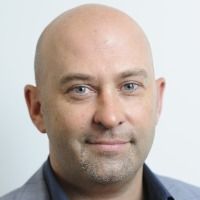 Sam Saggers is the CEO of Positive Real Estate, one of Australia's leading property investment and educational companies and highly sought-after buyers agencies. As a licensed real estate agent in every state of Australia, Sam's passion is assisting people to invest successfully in the Australian property market. He has personally brokered over 1,600 property deals in his fifteen-year career and has helped to educate more than 5,000 people in real estate principles through Positive Real Estate. Sam is the co-author of Think and Grow Rich In Property by Stuart Zadel and How to be in Debt for Millions and Be Happy About itand is currently in the process of writing another book on investing in property in Australia. Sam Saggers is also a keynote speaker on real estate and has recently founded the Property Wholesales Co-operative.
Top Suburbs
Highest annual price growth - click a suburb below to view full profile data:
latest news