In my last blog I gave you a list of some considerations to look at if you're keen on buying investment properties overseas. Here are some more things to think about.

Blogger: Sam Saggers, CEO, Positive Real Estate
Property Management
Something else to be aware of is that the property management system in America is different as well. There are only a few property management companies and most of them keep at least 10 per cent of the rental income. Also, unless you know the overseas contractors, it is likely you'll be facing a high cost of repairs. America has some of the biggest problems with property management, so you'll have to stay on top of your property manager.
Another issue is that rent is paid primarily by cash or cheque and the collection is open to challenge. There are many illegal immigrants in America, who may have lived in America their whole lives but are not considered American citizens, therefore must pay their rent in cash. You will need an infallible system for taking rent. Removing bad tenants is really difficult, especially in rough areas. Just last week a Brooklyn Real Estate Agent was shot dead when collecting rent. Cheap houses mean cheap areas, which means low-economic renters.
Negative Gentrification
Streets in America are constantly changing. Some Australian investors have bought on the fringes of undesirable areas just to get a cheaper property. Overtime the good residents leave and less trustworthy tenants move in. This often means more maintenance for your property and bigger challenges when trying to get your rent.
Another thought to consider in these areas is your tenants earn their income. Should the renter be selling anything illegal, especially drugs, the US Government will seize the tenant, breaking down the front door, with no compensation to the property owner. Often your property will tumble in value. While there are surely great property opportunities there are more challenging ones. A common trap is to buy in a slum unknowingly or purchasing in a vacant street. It may be a lovely tree-lined street with double story residential buildings but no one lives there. After the GFC many people migrated to the cities in search for better opportunities. An example of this is the now bankrupt city of Detroit, whose population over the last few years has nearly halved while crime has increased exponentially.
Flipping Deals
Property trading is constant. Investors find a deal and flip it – if you want an example, check out Property Wars, a popular American cable show that features a group of men bidding on foreclosed homes. The Land Tax, Property Taxes and Duties aren't as heavy as here and the CGT is different – which is good for flipping deals if you know the market really well. If you want to go into flipping deals, you must know what the locals would pay for the property before you think about purchasing it. Just because it looks cheap in comparison to Australian property prices, doesn't mean it's worth the asking price.
Investors also have to consider that there's more than just the cost of the property. You will need US accountants to file your taxes and deal with complicated paperwork, flights and accommodation to view the properties, and occasionally you'll need a lawyer. You must declare all foreign income earned in your Australia tax return, so ask your accountant whether the costs would outweigh the benefits. There's also the currency risk that if the US dollar drops a great investment can be wiped out by currency losses.
America's laws on foreign investment are very tight but some areas are easier than others so do your research! There is a constant supply of mortgagee sales, as well as huge market over-supply, so the demand in America isn't as high as an undersupplied market such as Australia. Investing in the US is a hard thing to do by yourself as it would require your full attention. You would need to either move to the States or follow the US economy everyday. While the $1 homes and phenomenal returns may be tempting – why risk it? Australia has a great residential property market that delivers constant returns and strong protections for investors, banks and renters.
About the Blogger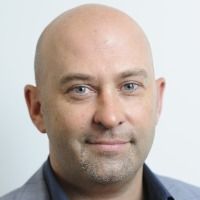 Sam Saggers is the CEO of Positive Real Estate, one of Australia's leading property investment and educational companies and highly sought-after buyers agencies. As a licensed real estate agent in every state of Australia, Sam's passion is assisting people to invest successfully in the Australian property market. He has personally brokered over 1,600 property deals in his fifteen-year career and has helped to educate more than 5,000 people in real estate principles through Positive Real Estate. Sam is the co-author of Think and Grow Rich In Property by Stuart Zadel and How to be in Debt for Millions and Be Happy About itand is currently in the process of writing another book on investing in property in Australia. Sam Saggers is also a keynote speaker on real estate and has recently founded the Property Wholesales Co-operative.
Top Suburbs
Highest annual price growth - click a suburb below to view full profile data:
latest news