Stories about what's happening in the Perth property market tend to fluctuate on almost a weekly basis.

Blogger: Damian Collins, managing director, Momentum Wealth

Along with historically low interest rates and the first home buyer duty exemptions and grants, we have seen a substantial increase in first home buyers in the market. Many of them have moved out of their rental properties and purchased their first home. The state government recently reduced the first home buyers grant from $7,000 to $3,000 for existing homes and increased the grant from $7,000 to $10,000 for new homes. This is due to apply from September 15th 2013 (although this may be delayed by a few weeks until legislation passes).
We do not expect this to affect the proportion of buyers choosing new over established to a large degree, as the biggest concession to first home buyers of established properties in WA is the duty exemption up to the purchase of $500,000, which saves them approximately $17,000 at a $500,000 purchase price.
Not surprisingly, this continuing buyer competition and lower levels of stock has seen the median house price rise to $525,000. Increasing trade-up buying activity has also played a role, with notable increases in sales volume for properties between $550,000 and $1 million.
The news is not so positive for the rental market, with a 28% increase in the number of rental properties listed since March, and a corresponding increase in the vacancy rate to 3.2 %. While 3% is generally considered to be a balanced rental market in Perth, this is a substantial increase on the vacancy rate of 6 months ago. This can be difficult for landlords who are no longer getting the same returns for their properties. However, it is vital that they  remain competitive by being realistic with the market rent and looking at what improvements or lease conditions can be offered to attract as many tenants as possible.  In the last month we have seen a stabilisation in the vacancy rate and given the strong long term population growth in Perth, long term rent growth looks positive. The median rent remains at $480 per week (houses).
There has also been a change in the rules for ancillary accommodation in Western Australia since early August, which has created some excellent opportunities for investors. Previously Granny Flats (ancillary accommodation) could only be leased to a family member whereas now they can now legally be rented separately to a private tenant. This has created a great opportunity for a second rental income for properties that meet the criteria, potentially increasing the rental yield of a property close to cash flow neutral or even positively geared.
The other big news is that the State Government has also confirmed that a number of Local councils will be merging. This will potentially create greater opportunities in the form of new amenities and facilities as well as zoning changes and development potential. There are some great opportunities in Perth if you do your research or get an expert to help you. 
About the Blogger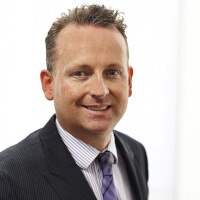 Damian Collins is the founder and managing director of Momentum Wealth, a Perth-based property investment consultancy that specialises in building the long-term wealth of its clients by assisting in the strategic planning, financing, acquisition, development and management of their investment properties.
Top Suburbs
Highest annual price growth - click a suburb below to view full profile data:
latest news